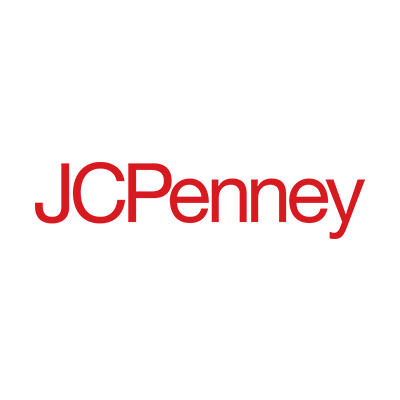 JCPenney
CURBSIDE PICKUP AVAILABLE
JCPenney, one of the nation's largest apparel and home furnishings retailers, is on a mission to ensure every customer's shopping experience is worth their time, money and effort. Whether shopping JCPenney.com or visiting one of their many store locations across the United States and Puerto Rico, you will discover a broad assortment of products from a leading portfolio of private, exclusive and national brands. Supporting this value proposition is the warrior spirit of over 100,000 JCPenney associates, who are focused on the Company's three strategic priorities of strengthening private brands, becoming a world-class omnichannel retailer and increasing revenue per customer.
CURBSIDE PICKUP AVAILABLE
Offering contact-free curbside pickup, online orders can be picked up using this service. There are designated parking spots with signs for curbside pickup located in front of their store. Contact store when you arrive.
SPECIAL HOURS
12/06/2021: 10AM - 9PM (Holiday Hours)
12/07/2021: 10AM - 9PM (Holiday Hours)
12/08/2021: 10AM - 9PM (Holiday Hours)
12/09/2021: 10AM - 9PM (Holiday Hours)
12/10/2021: 10AM - 9PM (Holiday Hours)
12/11/2021: 9AM - 9PM (Holiday Hours)
12/12/2021: 10AM - 8PM (Holiday Hours)
12/13/2021: 9AM - 9PM (Holiday Hours)
12/14/2021: 9AM - 9PM (Holiday Hours)
12/15/2021: 9AM - 9PM (Holiday Hours)
12/16/2021: 9AM - 9PM (Holiday Hours)
12/17/2021: 9AM - 11PM (Holiday Hours)
12/18/2021: 9AM - 11PM (Holiday Hours)
12/19/2021: 9AM - 11PM (Holiday Hours)
12/20/2021: 9AM - 11PM (Holiday Hours)
REGULAR STORE HOURS
Monday to Saturday 11AM - 7PM |
Sunday 11AM - 6PM |

BEST ENTRANCE
West/Northwest
LOCATION IN MALL
Northwest entrance
PRODUCTS CARRIED AT JCPENNEY