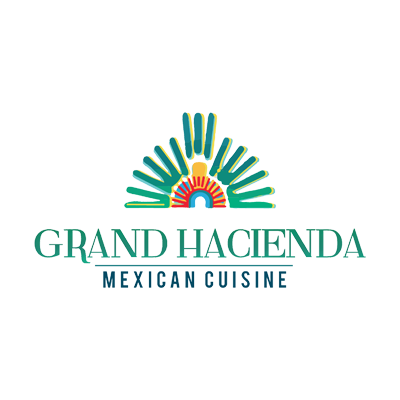 Grand Hacienda
DEALS CURBSIDE PICKUP AVAILABLE DELIVERY VIP OFFER
It's a pleasure to share our authentic Mexican cuisine with you. For centuries in Mexico, the kitchen has been the heart of the home. A place where friends and family celebrate cooking with pre-hispanic ingredients and methods passed down through many generations. Each family, depending on their geographic location and historic influence, created their own version of Mexican cuisine. This is why Mexican cuisine has been recognized internationally as part of the "Representative List of Intangible Cultural Heritage of Humanity" by the United Nations Organization for Education, Science, and Culture (UNESCO). A heritage of which we all can be proud! True to our heritage, cooking fresh from scratch is a must. Breakfast, lunch or dinner, we prepare your entire meal to order. A freshness you will be able to taste!
CURBSIDE PICKUP AVAILABLE
There are designated parking spots in front of restaurant for curbside pickup. You can call ahead or place orders online for curbside pickup.
SPECIAL HOURS
12/04/2021: 9AM - 9PM (Holiday Hours)
12/06/2021: 10AM - 9PM (Holiday Hours)
12/07/2021: 10AM - 9PM (Holiday Hours)
12/08/2021: 10AM - 9PM (Holiday Hours)
12/09/2021: 10AM - 9PM (Holiday Hours)
12/10/2021: 10AM - 9PM (Holiday Hours)
12/11/2021: 9AM - 9PM (Holiday Hours)
12/12/2021: 10AM - 8PM (Holiday Hours)
12/13/2021: 9AM - 9PM (Holiday Hours)
12/14/2021: 9AM - 9PM (Holiday Hours)
12/15/2021: 9AM - 9PM (Holiday Hours)
12/16/2021: 9AM - 9PM (Holiday Hours)
12/17/2021: 9AM - 11PM (Holiday Hours)
REGULAR STORE HOURS
Monday to Thursday 11AM - 9PM |
Friday to Saturday 11AM - 10PM |
Sunday 11AM - 9PM |