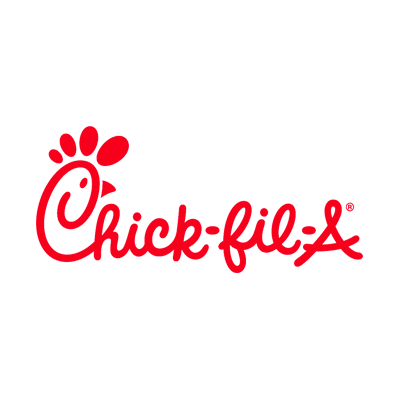 Chick-fil-A
CURBSIDE PICKUP AVAILABLE DELIVERY
$ | American, Sandwiches, Salads
We didn't invent the chicken, just the chicken sandwich. Offering tender chicken specialties and sandwiches. Skip the lines. Make ordering easier. Download the Chick-fil-A ONE App and let us deliver your food right to your car. Located right outside of the Food Court Entrance at Tyrone Square Mall. Look for the marked parking space beside motorcycle parking! Order now through Door Dash.
CURBSIDE PICKUP AVAILABLE
There are designated curbside pickup parking spots located near the main mall entrance, please place your order online for select 'Curbside Pickup'.
SPECIAL HOURS
11/28/2021: 11AM - 7PM (Holiday Shopping)
11/30/2021: 10AM - 9PM (Holiday Hours)
12/01/2021: 10AM - 9PM (Holiday Hours)
12/02/2021: 10AM - 9PM (Holiday Hours)
12/03/2021: 10AM - 9PM (Holiday Hours)
12/04/2021: 9AM - 9PM (Holiday Hours)
12/06/2021: 10AM - 9PM (Holiday Hours)
12/07/2021: 10AM - 9PM (Holiday Hours)
12/08/2021: 10AM - 9PM (Holiday Hours)
12/09/2021: 10AM - 9PM (Holiday Hours)
12/10/2021: 10AM - 9PM (Holiday Hours)
12/11/2021: 9AM - 9PM (Holiday Hours)
12/12/2021: 10AM - 8PM (Holiday Hours)
REGULAR STORE HOURS
Monday to Saturday 11AM - 8PM |
Sunday Closed |

BEST ENTRANCE
Dining Pavilion
LOCATION IN MALL
Located in Dining Pavilion
PRODUCTS CARRIED AT CHICK-FIL-A