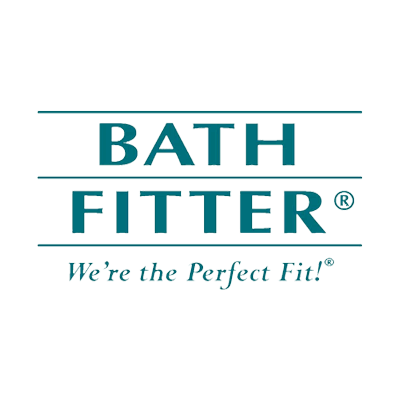 Bath Fitter
Welcome to the perfect solution for your bathroom remodeling plans. BATH FITTER® is North America's premier manufacturer of acrylic bathtub liners, walls and shower bases.

BATH FITTER®has the perfect solution for your bathroom remodeling needs. We will install a beautiful, high-gloss acrylic bathtub or shower base and walls over your old, worn or damaged unit! Your existing tiles, flooring, and plumbing will not be disturbed. Your bathtub or shower will be ready to use the same day!

Our quality, high-gloss acrylic tubs and showers are luxurious, warm to the touch and extremely easy to keep clean.

BATH FITTER®tub liners, shower bases, and wall systems have been tested and proven in hundreds of thousands of homes, hotels, motels, apartment buildings and hospitals across North America. Our custom molding process assures a perfect fit every time.
SPECIAL HOURS
12/06/2021: 10AM - 8PM (Holiday Hours)
12/07/2021: 10AM - 8PM (Holiday Hours)
12/08/2021: 10AM - 8PM (Holiday Hours)
12/09/2021: 10AM - 8PM (Holiday Hours)
12/10/2021: 10AM - 10PM (Holiday Hours)
12/11/2021: 10AM - 10PM (Holiday Hours)
12/12/2021: 11AM - 7PM (Holiday Hours)
12/13/2021: 10AM - 8PM (Holiday Hours)
12/14/2021: 10AM - 8PM (Holiday Hours)
12/15/2021: 10AM - 8PM (Holiday Hours)
12/16/2021: 10AM - 8PM (Holiday Hours)
12/17/2021: 9AM - 10PM (Holiday Hours)
REGULAR STORE HOURS
Monday to Thursday 11AM - 8PM |
Friday to Saturday 10AM - 9PM |
Sunday 12PM - 6PM |

BEST ENTRANCE
Side entrance near JCPenney
LOCATION IN MALL
Near JCPenney
PRODUCTS CARRIED AT BATH FITTER