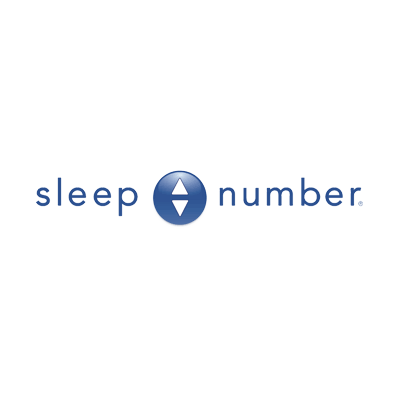 Sleep Number
CURBSIDE PICKUP AVAILABLE
Our mission is to improve lives by individualizing sleep experiences. From our revolutionary series of SLEEP NUMBER® beds to our exclusive SLEEP NUMBER® Bedding Collection, our vision is to set a new standard in sleep through product innovation and integrated experiences delivered by our associates, the most knowledgeable Sleep Experts in the industry. At Sleep Number, we believe that every body is unique. Unlike ordinary mattresses, the Sleep Number bed offers a revolutionary choice—personalized comfort that can be controlled. At the touch of a button, the Sleep Number bed can be made firmer or softer on each side, making it the perfect adjustable bed for couples. It's the only bed clinically proven to relieve back pain. With ongoing adjustability, it's finally a bed that can meet people's changing needs over time.
CURBSIDE PICKUP AVAILABLE
Pick up at the mall entrance near The Cheesecake Factory.
SPECIAL HOURS
12/04/2021: 10AM - 8PM (Holiday Hours)
12/05/2021: 11AM - 6PM (Holiday Hours)
12/06/2021: 10AM - 9PM (Holiday Hours)
12/07/2021: 10AM - 9PM (Holiday Hours)
12/08/2021: 10AM - 9PM (Holiday Hours)
12/09/2021: 10AM - 9PM (Holiday Hours)
12/10/2021: 10AM - 9PM (Holiday Hours)
12/11/2021: 10AM - 8PM (Holiday Hours)
12/12/2021: 11AM - 6PM (Holiday Hours)
12/13/2021: 10AM - 9PM (Holiday Hours)
12/14/2021: 10AM - 9PM (Holiday Hours)
12/15/2021: 10AM - 9PM (Holiday Hours)
12/16/2021: 10AM - 9PM (Holiday Hours)
12/17/2021: 10AM - 9PM (Holiday Hours)
12/18/2021: 9AM - 9PM (Holiday Hours)
REGULAR STORE HOURS
Monday to Thursday 11AM - 7PM |
Friday to Saturday 10AM - 8PM |
Sunday 11AM - 6PM |

BEST ENTRANCE
2nd Level, Nordstrom Entrance
LOCATION IN MALL
Upper Level near PINK
PRODUCTS CARRIED AT SLEEP NUMBER