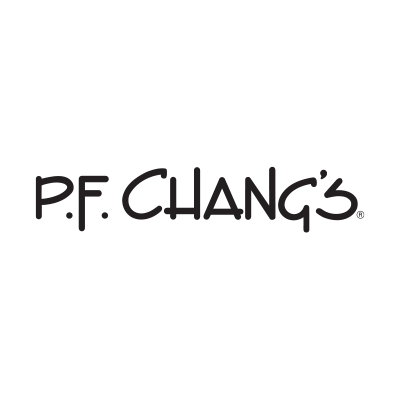 P.F. Chang's China Bistro
CURBSIDE PICKUP AVAILABLE OUTDOOR DINING DELIVERY TAKEOUTDINE-IN
P.F. Chang's China Bistro has be rated "The Best" for Chinese food in Orange County by Orange Coast Magazine. This restaurant combines a unique blend of traditional Chinese cuisine and inviting American hospitality served in an upbeat bistro setting. All dishes are made to order, using only the freshest, highest quality ingredients. If you're looking for a special place to go for a late night dinner..it's P.F. Chang's! Dinner is served until 10:00pm Sun-Thur and until 11:00pm on Fri and Sat.
CURBSIDE PICKUP AVAILABLE
Park in front of PF Changs restaurant. Pick up in front of restaurant.
SPECIAL HOURS
12/03/2021: 11AM - 10PM (Holiday Hours)
12/04/2021: 11AM - 10PM (Holiday Hours)
12/05/2021: 11AM - 9PM (Holiday Hours)
12/06/2021: 11AM - 9PM (Holiday Hours)
12/07/2021: 11AM - 9PM (Holiday Hours)
12/08/2021: 11AM - 9PM (Holiday Hours)
12/09/2021: 11AM - 9PM (Holiday Hours)
12/10/2021: 11AM - 10PM (Holiday Hours)
12/11/2021: 11AM - 10PM (Holiday Hours)
12/12/2021: 11AM - 9PM (Holiday Hours)
12/13/2021: 11AM - 9PM (Holiday Hours)
12/14/2021: 11AM - 9PM (Holiday Hours)
12/15/2021: 11AM - 9PM (Holiday Hours)
12/16/2021: 11AM - 9PM (Holiday Hours)
12/17/2021: 11AM - 10PM (Holiday Hours)
REGULAR STORE HOURS
Monday to Thursday 11AM - 7PM |
Friday to Saturday 10AM - 8PM |
Sunday 11AM - 6PM |

BEST ENTRANCE
Dining Pavilion Entrance
LOCATION IN MALL
Dining Pavilion Entrance