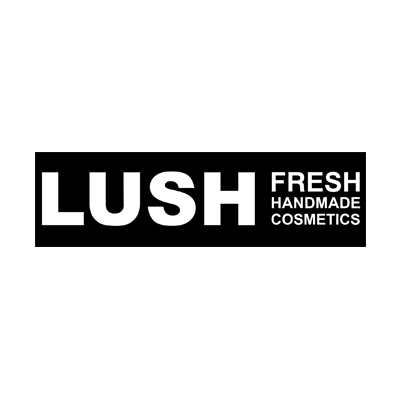 Lush Fresh Handmade Cosmetics
CURBSIDE PICKUP AVAILABLE
Lush Fresh Handmade Cosmetics makes effective products from fresh, organic* fruit and vegetables, the finest essential oils and safe synthetics. All products are made fresh by hand using little or no preservative or packaging and using only vegetarian ingredients.
CURBSIDE PICKUP AVAILABLE
Pick up at the mall entrance near Islands Restaurant.
SPECIAL HOURS
11/28/2021: 11AM - 6PM (Holiday Hours)
11/29/2021: 10AM - 9PM (Holiday Hours)
11/30/2021: 10AM - 9PM (Holiday Hours)
12/01/2021: 10AM - 9PM (Holiday Hours)
12/02/2021: 10AM - 9PM (Holiday Hours)
12/03/2021: 10AM - 9PM (Holiday Hours)
12/04/2021: 10AM - 8PM (Holiday Hours)
12/05/2021: 11AM - 6PM (Holiday Hours)
12/06/2021: 10AM - 9PM (Holiday Hours)
12/07/2021: 10AM - 9PM (Holiday Hours)
12/08/2021: 10AM - 9PM (Holiday Hours)
12/09/2021: 10AM - 9PM (Holiday Hours)
12/10/2021: 10AM - 9PM (Holiday Hours)
12/11/2021: 10AM - 8PM (Holiday Hours)
REGULAR STORE HOURS
Monday to Thursday 11AM - 7PM |
Friday to Saturday 10AM - 8PM |
Sunday 11AM - 6PM |

BEST ENTRANCE
Lower Level, Macy's Men's Store Wing
LOCATION IN MALL
Lower Level, Near Center Court
BRANDS AT LUSH FRESH HANDMADE COSMETICS
PRODUCTS CARRIED AT LUSH FRESH HANDMADE COSMETICS