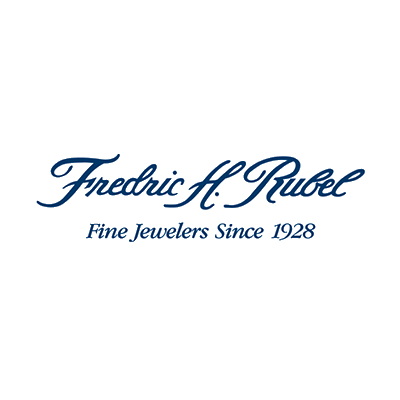 Fredric H. Rubel Jewelers
CURBSIDE PICKUP AVAILABLE
Fredric H. Rubel - Over 90 Years of Style, Quality & Service Family-owned and operated for three generations, Fredric H. Rubel Jewelers offers only the finest luxury brands of jewelry in Southern California. Founded in 1928 by Fredric's parents Rose and Barney in San Bernardino, California, the Rubel family established a reputation of offering exceptional jewelry, timepieces and giftware with professional and courteous service. The Rubels are proud members of the American Gem Society and five of their associates hold the coveted title of Certified Gemologist Appraiser. Fredric H. Rubel Jewelers is noted for classic hand fabricated designer jewelry in platinum or gold, Ideal-cut diamonds, and fine timepieces. We also offer watch service for Rolex timepieces, custom jewelry design, repair and fabrication.
CURBSIDE PICKUP AVAILABLE
Pick up at the mall entrance near The Cheesecake Factory.
SPECIAL HOURS
11/28/2021: 11AM - 6PM (Holiday Hours)
11/29/2021: 10AM - 9PM (Holiday Hours)
11/30/2021: 10AM - 9PM (Holiday Hours)
12/01/2021: 10AM - 9PM (Holiday Hours)
12/02/2021: 10AM - 9PM (Holiday Hours)
12/03/2021: 10AM - 9PM (Holiday Hours)
12/04/2021: 10AM - 8PM (Holiday Hours)
12/05/2021: 11AM - 6PM (Holiday Hours)
12/06/2021: 10AM - 9PM (Holiday Hours)
12/07/2021: 10AM - 9PM (Holiday Hours)
12/08/2021: 10AM - 9PM (Holiday Hours)
12/09/2021: 10AM - 9PM (Holiday Hours)
12/10/2021: 10AM - 9PM (Holiday Hours)
12/11/2021: 10AM - 8PM (Holiday Hours)
REGULAR STORE HOURS
Monday to Thursday 11AM - 7PM |
Friday to Saturday 10AM - 8PM |
Sunday 11AM - 6PM |

BEST ENTRANCE
2nd Level, Nordstrom Wing
LOCATION IN MALL
Upper level, near Nordstrom