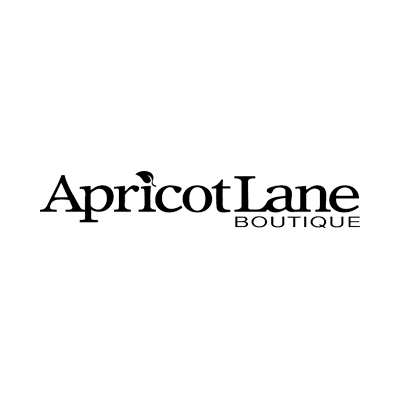 Apricot Lane
CURBSIDE PICKUP AVAILABLE
Apricot Lane provides this energetic, downtown community with a new "must go to" boutique that encompasses a complete shopping experience in one beautiful store. Whether you're shopping to add the latest trends to your everyday wardrobe, looking for stylish office attire, or searching for that perfect outfit for a special occasion, we have something just right for you.

NOW AVAILABLE: RETAIL-TO-GO WITH CURBSIDE PICKUP

LOCATION:Park and pickup outside store

HOURS: Hours Monday-Thursday 11:00 a.m.-5:00 p.m., Friday and Saturday 11:00 a.m.-6:00 p.m. and 1:00-5:00 Sunday

*For additional details, please call the store directly.
CURBSIDE PICKUP AVAILABLE
Monday–Thursday from 11AM–5PM, Friday-Saturday from 11AM - 6PM, and Sunday from 1-5PM
BEST ENTRANCE
Marathon Avenue
LOCATION IN MALL
Located between Joy Macarons & Evereve