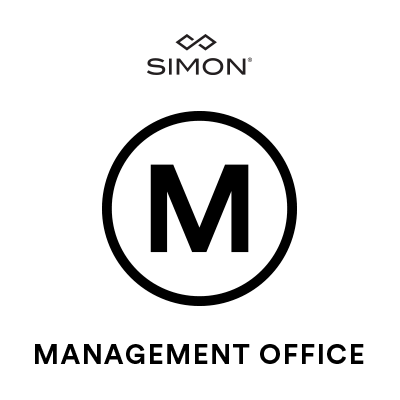 Mall Management Office
The management team at the Mall at Tuttle Crossing is here to help you have a pleasant shopping experience.  If you find something at the mall that is not to your liking, that you think can be better, or even that you would like to compliment, please stop by.
The Mall Management Office is on the Upper Level, just past the Ladies Restrooms and Security offices.  You can also reach out to Guest Services by phone at 614.798.3023 for any questions or concerns you may have at Tuttle Crossing. 
The Mall Management Office is pleased to offer the following amenities:
•General Information
•Simon Giftcards®
•Wheelchair Rental

Lost and Found is located in the Mall Office.
BEST ENTRANCE
Mall entrance by Scene75 Hayden Run
LOCATION IN MALL
Upper level past the restrooms near Scene75 Hayden Run