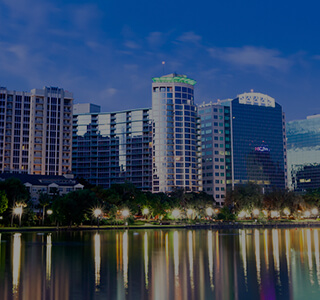 Find It. Love It.
EXPERIENCE
ORLANDO
Shop & Stay
Located minutes from the Orlando International Airport, Walt Disney World Resort and popular area attractions, The Florida Mall is Central Florida's largest shopping center. Spanning 1.7 million square feet and welcoming more than 20 million visitors annually, this dynamic shopping destination offers an experiential environment featuring more than 250 retail, dining and entertainment options enjoyed by domestic and international guests, local residents and families alike. Prominent department and anchor stores Macy's, Dillard's, JCPenney and Dick's Sporting Goods complement best of brand retailers like A/X Armani Exchange, Apple, Banana Republic, Coach, H&M, MAC Cosmetics, Michael Kors, Mayors Jewelers featuring Rolex, Victoria's Secret and ZARA.
Exclusive to The Florida Mall in Central Florida, American Girl, the Crayola Experience attraction, the M&M's World store, Carlo's Bakery and The Disney Store distinguish the property as a must-visit family shopping destination. Don't miss The Florida Mall's world-class Dining Pavilion, offering flavor-packed fare for every appetite and more than 1,400 indoor and outdoor seating options. The curated lineup of 23 restaurants and eateries features an international mix of exclusive-to-market selections offering visitors an expansive array of dining choices and health-conscious eateries. Families can also enjoy the newly opened Play Park located next to Crayola Experience. This interactive play area offers more than 3,000 square-feet of fun and room to play – all set in a beautiful, nature-inspired area.
The Florida Mall also offers outstanding guest amenities and services, including valet parking, free WiFi, currency exchange, package and baggage check and two children's play areas. Additionally, the acclaimed 511-room, on-site hotel, The Florida Hotel & Conference Center, offers a convenient home away from home for visitors and business travelers to the center.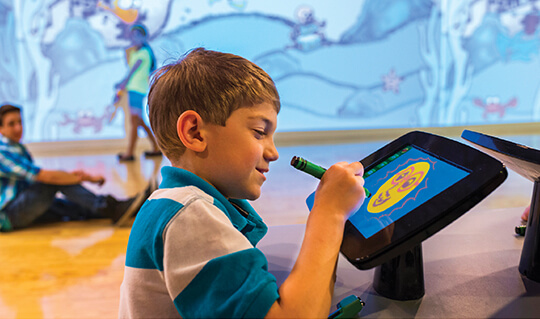 Attractions
Orlando is a magical place to stay and The Florida Mall is located just minutes from the Orlando International Airport, Walt Disney World and Universal Studios. Theme park and attraction tickets are available in any of our two Guest Services locations in the mall. Exclusive to this shopping center, the Crayola Experience is Orlando's most colorful family attraction. Discover the magic of color with 26 exciting hands-on attractions. Here, you're always encouraged to let your creativity run free, to color outside the lines and to play, explore and learn. Add Crayola Experience to your things to do list when visiting Orlando, Florida.
Dining
At The Florida Mall, an array of dining options are available. Head to Buca di Beppo and experience a restaurant that serves up fresh and flavorful Italian favorites in a fun and festive atmosphere great for dinners, get-togethers, small parties, or even banquets. For a more serious experience, discover a relaxing atmosphere and delicious dining at Marcelo's Bistro just off the lobby at The Florida Hotel and Conference Center. Enjoy traditional American cuisine featuring a deluxe breakfast buffet as well as lunch and dinner selections ranging from fresh salads to grilled steaks and seafood. For a casual dining experience, visit La Madeline French Cafe´, offering tastes from the French Countryside. In addition, Spoleto, located in the Dining Pavilion, offers an interactive eatery experience where diners can create their own pastas, flatbreads, salads and desserts.
Nightlife
Whether you have kids or want an adult night out, there are many options when you stay near the shopping center. In addition to the family friendly entertainment options, you'll find pubs, downtown dance clubs, live music, comedy clubs and a number of local breweries and wineries. Enjoy a night out on the town on Church Street or visit one of downtown's many lively nightspots. Visit the new Amway Center and take in an Orlando Magic game or catch one of Orlando City Soccer games at The Camping World Stadium. Experience a live concert at the Amway Center or take in the sounds of the Downtown Concert Series, both of which call Downtown Orlando Home.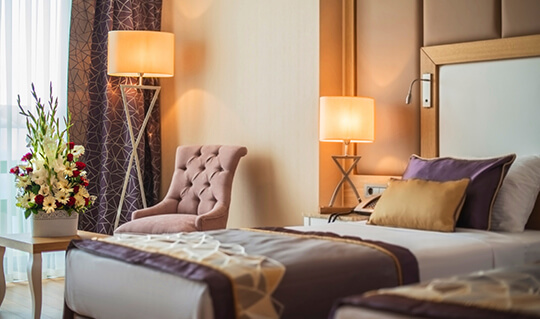 Accommodations
If you're interested in making The Florida Mall your next vacation destination, there are a wide variety of accommodation options to choose from for both the business and leisure traveler. From bed and breakfasts to charming inns, or luxury resorts to economical motels, there are a wide selection of lodging to meet every individual comfort and budget. Located at the shopping center, the 511 room Florida Hotel and Conference Center offers amenities not available at most hotels – including in-room spa treatments and a Starbucks in our lobby. Located just minutes from the Orlando International Airport, the Orange County Convention Center and Walt Disney World Resort, we are at the center of everything there is to do in Central Florida!
Group Tour Reservations
Planning for a group of ten or more? Book a group tour and receive special discounts.
BOOK A GROUP TOUR