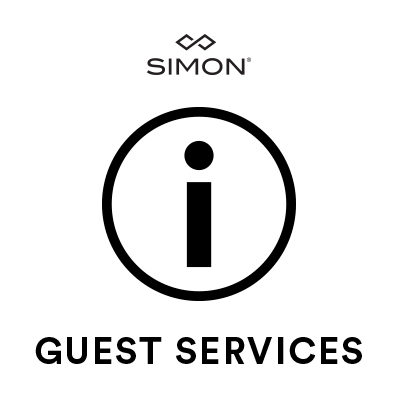 Simon Guest Services NEWS
On your next visit to The Domain, stop by Simon Guest Services, located across Macy*s (behind The Yard Milkshake Bar), to learn more about our center stores, services, shuttle and many more guest amenities. From complimentary wheelchair rentals and Simon Giftcard purchases to directional information and product selections, it's our pleasure to assist you in ways big and small. Selection of Service Offerings:
• American Express® Simon Giftcards®, Visa® Simon Giftcards® and many store & restaurant gift cards • Coat and package check • Happy Returns transactions • Simon Insider program registration and information • Bilingual translation services • Tourism program check-in • Phone charger assistance
Guest Services also offers a complimentary shopper shuttle for service throughout The Domain, between Neiman Marcus and Dillard's. Call (512) 656-5485 or visit Simon Guest Services to request a pick-up. Hours may vary, please call Simon Guest Services for hours of operation at (512) 873-8099.
BEST ENTRANCE
Century Oaks Terrace at Esperanza Crossing or Macy's Parking Lot
LOCATION IN MALL
Across from Macy*s and H&M