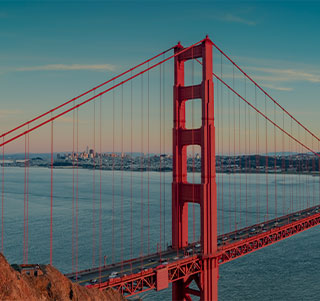 DISCOVER
STONERIDGE SHOPPING CENTER®
Shop & Stay
Stoneridge Shopping Center is the premier shopping destination in the San Francisco East Bay area. Among the 165 stores and restaurants, this two-level indoor mall features today's top brands, including H&M, Apple, ZARA, lululemon, Uniqlo, Fabletics and LEGO. The center offers a variety of dining options, from full service restaurants like P.F. Chang's, The Cheesecake Factory, California Pizza Kitchen, and The Counter, to grab-and-go options like Vitality Bowls, Go Fish Poke Bar, Andersen Bakery, and Panda Express. Stoneridge Shopping Center is conveniently located at the intersection of I-580 and I-680 in Pleasanton, and across the street from the West Dublin/Pleasanton Bart station.
Attractions
The Tri-Valley area is set amidst grand oak trees, rolling hills, and vineyards and there is never a shortage of things to do. For a fun day full of sightseeing, head to Mount Diablo State Park. Make sure you go on a clear day, though, so you can set your sites on the Sierra Nevada. Other local attractions in the area include Livermore Valley Wine Country, UC Berkeley's Lawrence Hall of Science, Blackhawk Automotive Museum and Lake Del Valle. The shopping center is also just a short drive away from leaving your heart in San Francisco, where you can visit the Golden Gate Bridge, The Presidio, Alcatraz, Nob Hill, Union Square and more.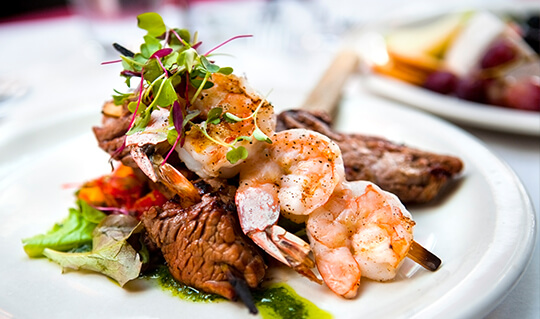 Dining
Savor the flavor of the area and choose from a wide variety of local dining options for all ages at the shopping center. There are great places to eat at Stoneridge Shopping Center, including The Cheesecake Factory, California Pizza Kitchen, The Counter and P.F. Chang's. Or if you prefer venture out into the surrounding area, there are some great options nearby. Pleasanton has restaurants Tri Valley Bistro, Blue Agave Club, Hap's Original Steaks and Seafood or The Press for you to try. Only a short drive away in Livermore, dine in wine country at Vineyard Table & Tasting Lounge, Concannon Winery & Restaurant or Uncle Yu's at the Vineyard.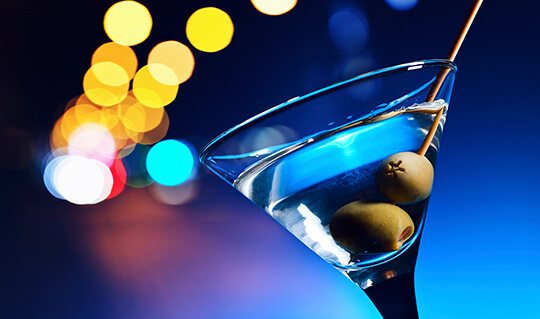 Nightlife
No vacation is complete without a night, or day, out on the town, so if you are looking for a nightcap, movie and more, the area surrounding the shopping center has you covered. From breweries to nightclubs, the area is teeming with nighttime options you're sure to love. If art is your go-to while on vacation, you don't want to miss Firehouse Arts Center. This minimalist venue features music, theatre productions and art exhibitions throughout the year. For the music lovers on vacation, make sure you check out ShBoom Night Club. Other area favorites include Main Street Brewery, Sanctuary Ultra Lounge, Sh-Boom Night Club, The Bankhead Theater and Regal Cinemas Hacienda.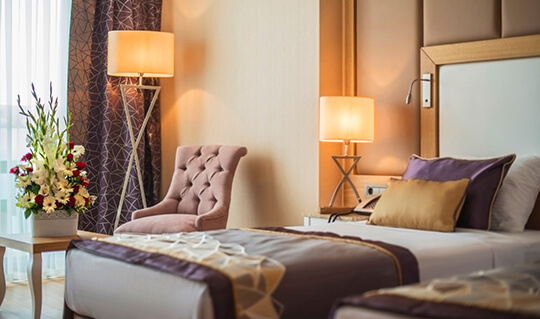 Accommodations
If you're interested in making Stoneridge Shopping Center your next vacation destination, there are nearby hotels offering Shop & Stay packages including the Sheraton, Hyatt House & Residence Inn Marriott all in Pleasanton. The hotels are also in close proximity to popular attractions like Livermore Valley Wine country, championship golf courses and easy access to BART which takes you right into the heart of San Francisco.
Noteworthy Attractions Near The Center
Group Tour Reservations
Planning for a group of ten or more? Book a group tour and receive special discounts.
BOOK A GROUP TOUR