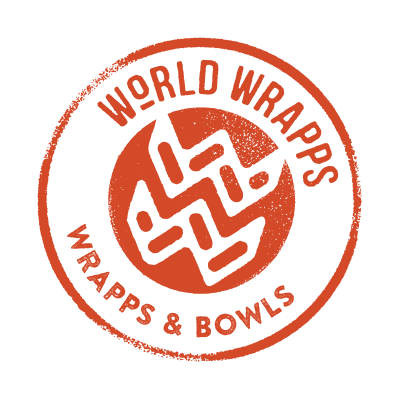 World Wrapps
DEALS OUTDOOR DINING TAKEOUT VIP OFFER
As the original wrap innovators we feel a sense of responsibility to maintain the integrity of the food we serve. With flavors at the forefront of our recipes, sourcing quality ingredients is integral to achieving food that is both healthful and delicious.

By taking time for ourselves and discovering the flavor of life, we are empowered to inspire and share global flavors with our guests. We serve our community by making connections to the larger food landscape of the world. We foster a spirit of innovation in the kitchen that inspires worldly, sometimes unexpected combinations.

Our guests get to explore new flavors each time they visit, or delight in old favorites that transport them to another destination.
STORE HOURS
Monday to Sunday 11AM - 8PM |