Shop & Stay
SouthPark is the most exclusive shopping destination in the Carolinas. Offering a new level of luxury retail and entertainment, the center offers premier department stores, upscale shops, restaurants and residences. This shopping center is home to more than 175 specialty stores. The center also features Charlotte's first full-line Crate & Barrel store and The Container Store and the Carolinas' only American Girl®. Shop your favorite retailers like Burberry, David Yurman, Dillard's, Louis Vuitton, Macy's, Neiman Marcus and Nordstrom. It's is also home to an outdoor amphitheatre, Symphony Park, which holds several unique events throughout the year including the Charlotte Symphony Orchestra's Summer Pops Concerts in June.
Conveniently located at the intersection of Sharon Road and Fairview Road, SouthPark serves the nearby local communities of SouthPark, Myers Park, and other surrounding areas. Whether you plan to shop at this premium Simon mall during a weekend getaway or want to make a one-day trip to the area, there are plenty of attractions, dining options and accommodations that are sure to make your stay comfortable and fun. Check out an assortment of delectable dining options at one of the available restaurants or grab and go stations while shopping for an experience that is truly unlike any other. Take a trip with your family to visit the shopping center, or make this shopping center your next vacation destination. Either way, you'll love the shopping, dining and attractions readily available in the area.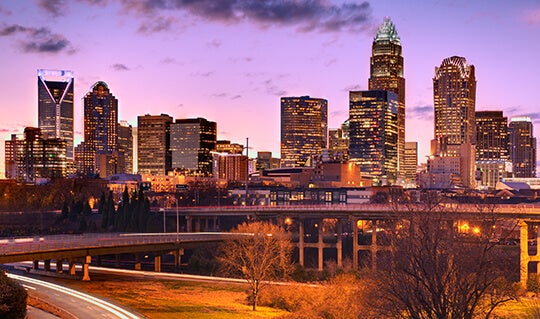 Attractions
Located just a short drive from uptown Charlotte, SouthPark is the perfect shopping destination for domestic and international travelers visiting "The Queen City." This shopping center is located in the SouthPark neighborhood of Charlotte, North Carolina. Once firmly in Atlanta's shadow as the south's urban gem, is now a first-rate metropolis. Charlotte offers a variety of museums and performing arts centers. After a day of shopping, stop by the Nascar Hall of Fame, the Blumenthal Performing Arts Center, Discovery Place or the Mint Museum. For the thrill seeker in you visit the National White Water Center, or Carowinds Amusement Park. If hitting the links is on the agenda, head to Quail Hollow Country Club for a day of golf.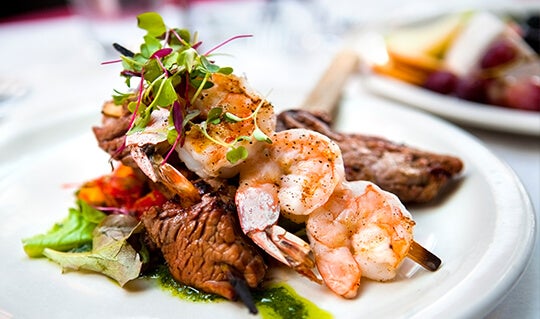 Dining
Savor the flavor of the area and choose from a wide variety of local dining options for all ages at the shopping center. No matter what your tastebuds are craving, you're sure to find exactly what you're looking for close by. In addition to the specialty Dining Pavilion selections, the shopping center offers delicious sit-down options like Maggiano's Little Italy and The Cheesecake Factory. Other dining options include McCormick & Schmicks Seafood Restaurant, The Cowfish Sushi.Burger.Bar, Bulla Gastrobar and Reid's Fine Foods & Wine Bar.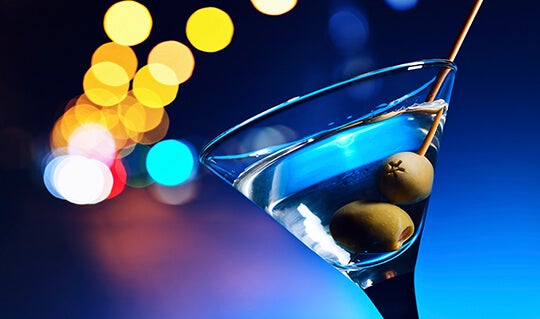 Nightlife
No vacation is complete without a night, or day, out on the town, so if you are looking for a nightcap, movie and more, the area surrounding the shopping center has you covered. From fun breweries to live music, the area is filled with nighttime options you're sure to love. Check out the city's bars, breweries, night clubs, lounges, live music venues and more during your visit and enjoy a night out. For more information visit: https://www.charlottesgotalot.com/things-to-do.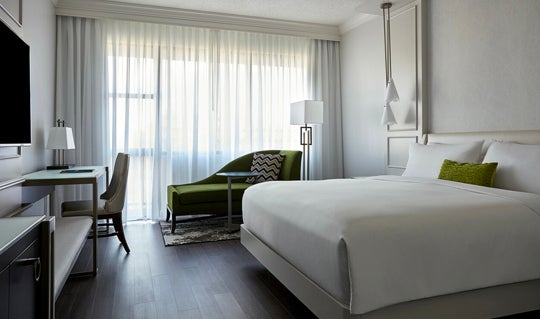 Accommodations
Noteworthy Attractions Near The Center
Group Tour Reservations
Planning for a group of ten or more? Book a group tour and receive special discounts.
BOOK A GROUP TOUR
Directions & Transportation
How to get here:
Address:
4400 Sharon Road
Charlotte, NC 28211

Corner of Sharon & Fairview Roads in south Charlotte.


From I-85 SOUTHBOUND
Exit 38 – 177 South
Exit 5 Tyvola Road
Left at the top of the ramp
Go 3.5 miles
Tyvola turns into Fairview
We're on the left


From I-85 NORTHBOUND
485 – Pineville/Outer loop
77 North
Exit 5 Tyvola Road
Right at the top of the ramp
Go 3.5 miles
Tyvola turns into Fairview
We're on the left



From I-77 SOUTHBOUND
Exit 5 Tyvola Road
Left at the top of the ramp
Go 3.5 miles
Tyvola turns into Fairview
We're on the left



From I-77 NORTHBOUND
Exit 5 Tyvola Road
Right at the top of the ramp
Go 3.5 miles
Tyvola turns into Fairview
We're on the left



From UPTOWN Charlotte
Take I-277 (John Belk) to I-77
Take I-77 South
Exit 5 Tyvola Road
Left at the top of the ramp
Go 3.5 miles
Tyvola becomes Fairview
We're on the left



From INDEPENDENCE Inbound
Left on Sharon Amity
Go 4.2 miles
Sharon Amity becomes Sharon Lane
Left on Sharon Road
Go .8 miles
We're on the right



From CHARLOTTE DOUGLAS INTERNATIONAL AIRPORT
Follow signs to Billy Graham Parkway South
Exit Coliseum Area/Tyvola Road (right)
Go 6.6 miles
Tyvola becomes Fairview
We're on the left

How to get here:
Address:
4400 Sharon Road
Charlotte, NC 28211

Corner of Sharon & Fairview Roads in south Charlotte.


From I-85 SOUTHBOUND
Exit 38 – 177 South
Exit 5 Tyvola Road
Left at the top of the ramp
Go 3.5 miles
Tyvola turns into Fairview
We're on the left



From I-85 NORTHBOUND
485 – Pineville/Outer loop
77 North
Exit 5 Tyvola Road
Right at the top of the ramp
Go 3.5 miles
Tyvola turns into Fairview
We're on the left



From I-77 SOUTHBOUND
Exit 5 Tyvola Road
Left at the top of the ramp
Go 3.5 miles
Tyvola turns into Fairview
We're on the left



From I-77 NORTHBOUND
Exit 5 Tyvola Road
Right at the top of the ramp
Go 3.5 miles
Tyvola turns into Fairview
We're on the left



From UPTOWN Charlotte
Take I-277 (John Belk) to I-77
Take I-77 South
Exit 5 Tyvola Road
Left at the top of the ramp
Go 3.5 miles
Tyvola becomes Fairview
We're on the left



From INDEPENDENCE Inbound
Left on Sharon Amity
Go 4.2 miles
Sharon Amity becomes Sharon Lane
Left on Sharon Road
Go .8 miles
We're on the right



From CHARLOTTE DOUGLAS INTERNATIONAL AIRPORT
Follow signs to Billy Graham Parkway South
Exit Coliseum Area/Tyvola Road (right)
Go 6.6 miles
Tyvola becomes Fairview
We're on the left


Where should cabs load and unload?
At the Main Entrance located off Sharon Road by The Cheesecake Factory and Maggiano's Little Italy

Please visit the Charlotte Area Transportation website for bus schedules: http://charmeck.org/city/charlotte/cats/Bus/routes/Pages/default.aspx