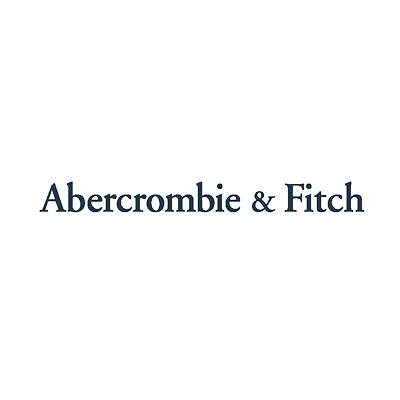 Abercrombie & Fitch
CURBSIDE PICKUP AVAILABLE
Abercrombie & Fitch focuses on providing high-quality merchandise that compliments the casual classic American lifestyle. 

There will also be a section featuring children's clothing and accessories.
CURBSIDE PICKUP AVAILABLE
5) parking spots reserved for Curbside Pickup on Level 2 of the North Garage (near Visionworks/Sears Entrance). Wayfinding signs are located around the property for customers to follow. Call 781-380-3754 or check out website.
SPECIAL HOURS
12/08/2021: 10AM - 9PM (Holiday Hours)
12/09/2021: 10AM - 9PM (Holiday Hours)
12/10/2021: 10AM - 9PM (Holiday Hours)
12/11/2021: 10AM - 9PM (Holiday Hours)
12/12/2021: 11AM - 7PM (Holiday Hours)
12/13/2021: 10AM - 9PM (Holiday Hours)
12/14/2021: 10AM - 9PM (Holiday Hours)
12/15/2021: 10AM - 9PM (Holiday Hours)
12/16/2021: 10AM - 9PM (Holiday Hours)
12/17/2021: 10AM - 9PM (Holiday Hours)
12/18/2021: 9AM - 10PM (Holiday Hours)
12/19/2021: 10AM - 8PM (Holiday Hours)
12/20/2021: 9AM - 10PM (Holiday Hours)
12/21/2021: 9AM - 10PM (Holiday Hours)
12/22/2021: 9AM - 10PM (Holiday Hours)
REGULAR STORE HOURS
Monday to Wednesday 11AM - 8PM |
Thursday to Saturday 10AM - 9PM |
Sunday 11AM - 6PM |

BEST ENTRANCE
Entrance 8 near Tilly's (Park in the South Garage)
LOCATION IN MALL
Upper Level next to Dellaria Salon
BRANDS AT ABERCROMBIE & FITCH
PRODUCTS CARRIED AT ABERCROMBIE & FITCH