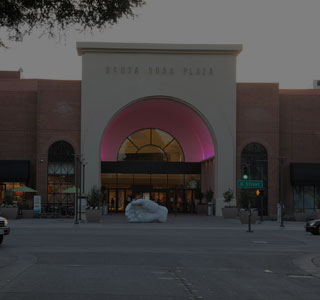 ABOUT SANTA ROSA PLAZA®
1071 Santa Rosa Plaza, Santa Rosa, CA 95401
Center Information
The largest city between San Francisco and Portland, Oregon, Santa Rosa serves a 4-county region as a hub for technology, business, retail and banking. Located in the heart of downtown Santa Rosa, nestled between recently reunified Courthouse Square and Railroad Square, Santa Rosa Plaza is the premiere shopping destination in Sonoma County and beyond.
Chic. Diverse. Sophisticated. Anchored by Macy's and Forever 21, and offering unparalleled choice with more than 120 specialty shops, including local, regional and national retailers found nowhere else in the North Bay. Many fine brands have chosen Santa Rosa Plaza as their preferred location in Sonoma County, including: aerie, Apple, The Disney Store, Express, Hollister, Lane Bryant, LUSH, Michael Kors, Sephora, and Swarovski. No trip is complete without a stop to our Food Court with delicious options like Charley's Grilled Subs, Panda Express and Sbarro.
Parking Made Easy. Santa Rosa Plaza offers ample parking, including five multilevel parking decks and one surface lot. Visit our parking page  for complete information on our parking program, including ticketless parking, and validation programs. 
FEATURED STORES
Directions & Transportation