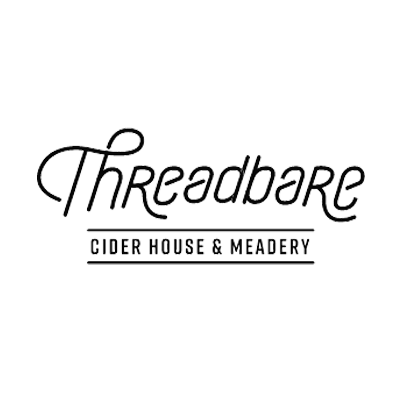 Threadbare Cider House & Meadery
CURBSIDE PICKUP AVAILABLE TAKEOUT
Our name is inspired by Johnny Chapman, or Johnny Appleseed, who walked to Pittsburgh from Massachusetts in the 1790s in his threadbare clothing. Johnny Chapman spent the rest of his long life collecting apple seeds from Cider Mills along the Monongahela River. He then carried these seeds across the frontier into Ohio and Indiana to establish orchards for frontiers people moving westward.

Growing apples from seed is a terrible way to grow culinary or eating apples, but it produces fantastic cider apples. Johnny was a true lover of animals and the land. And he believed that grafting apple trees hurt the trees and this is why he grew cider apples from seed. He gave all of his money from these orchards to animal causes and lived in poverty, without a home of his own his entire life. He often also gave away his trees for used clothing and was described in primary documents as having a threadbare appearance, hence our name. He's a fascinating guy and we tell his whole story on our Saturday tours which are a ton of fun.
CURBSIDE PICKUP AVAILABLE
Call for details.
BEST ENTRANCE
Entrance 1, near Cheesecake Factory
LOCATION IN MALL
Lower Level, next to Wigle Whiskey