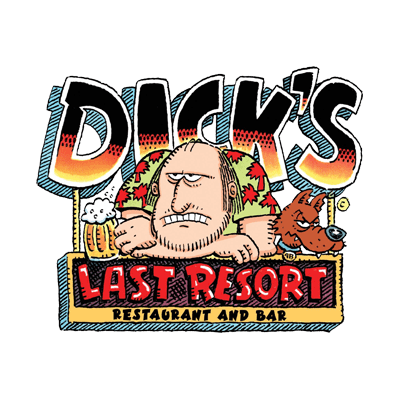 Dick's Last Resort
OUTDOOR DINING DELIVERY
What is Dick's???

From rug-rats to old farts, from high-class to no-class, from the top of the food chain to the bottom of the barrel, it's Fun For All and All in Fun for those who dare to enter! Sit back and watch, or join in the fun.

Dick's has always been known for its outrageous, sarcastic, and energetic servers who inflict humor upon our guest.  Our atmosphere makes everyone feel like they're temporarily breaking all the rules...and getting away with it.

Our servers always provide live entertainment, but if yer unlucky enough, you may even catch a questionable band playing classic rock, and there's never a cover charge... You may end up wearing a 2ft tall paper hat complete with a humorous slogan, or doused in a sea of napkins.

There's never a dull moment in this 3-ring circus which is exactly how we earned our infamous reputation!
STORE HOURS
Monday to Sunday 11AM - 9PM |

BEST ENTRANCE
Front of restaurant
LOCATION IN MALL
Located on the Boardwalk between Sunglass World and Pompano Joe's - 16210 Front Beach Road