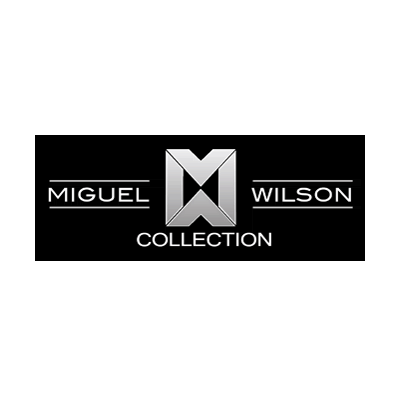 Miguel Wilson
Celebrity fashion designer, Miguel Wilson introduces his first "Miguel Wilson Boutique" at Phipps Plaza. The award winning mens designer will offer his Lifestyle Collection composed of suits, sportcoats, trousers, shirts and accessories. He will also have select pieces from his Wedding Collection, best known for his tagline, "Because It's His Day Too!"
His clothes are best described as conservative clothing with a touch of excitement that makes it fun, functional and classy. The fit is very tailored with clear lines and exceptional detail that fine clothing enthusiast can appreciate.
While Miguel Wilson clothing is offered at high-end Bridal boutiques in many cities, this is the first and only store to offer his Lifestyle Collection.
Store is located on 2nd level on the Nordstrom wing in Phipps Plaza.
Website: miguelwilson.com
Phone: 404-370-8626
Email: info@miguelwilson.com
SPECIAL HOURS
12/06/2021: 10AM - 8PM (Holiday Shopping)
12/07/2021: 10AM - 8PM (Holiday Shopping)
12/08/2021: 10AM - 8PM (Holiday Shopping)
12/09/2021: 10AM - 8PM (Holiday Shopping)
12/10/2021: 10AM - 9PM (Holiday Shopping)
12/11/2021: 10AM - 9PM (Holiday Shopping)
12/12/2021: 11AM - 7PM (Holiday Shopping)
12/13/2021: 10AM - 9PM (Holiday Shopping)
12/14/2021: 10AM - 9PM (Holiday Shopping)
12/15/2021: 10AM - 9PM (Holiday Shopping)
12/16/2021: 10AM - 9PM (Holiday Shopping)
12/17/2021: 10AM - 9PM (Holiday Shopping)
12/18/2021: 10AM - 9PM (Holiday Shopping)
12/19/2021: 10AM - 8PM (Holiday Shopping)
12/20/2021: 9AM - 9PM (Holiday Shopping)
REGULAR STORE HOURS
Monday to Thursday 10AM - 7PM |
Friday to Saturday 10AM - 8PM |
Sunday 12PM - 6PM |

BEST ENTRANCE
Lenox Rd. Entrance between Davio's and Arhaus | Parking Deck Level P2 or P3 near Monarch Court Vestibule
LOCATION IN MALL
Mall Level 2,Monarch Court