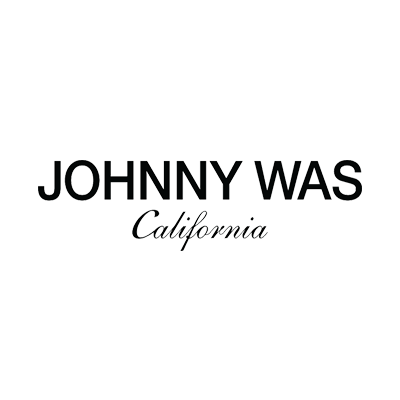 Johnny Was
Since its inception in 1987, JOHNNY WAS has been embraced by free-spirited and confident women who are drawn to the brand's unique signature aesthetic: a visual juxtaposition between vintage and modern, reserved and unrestrained, traditional and innovative. Inspired by world cultures, the arts, and historical dressmaker techniques, the JOHNNY WAS brand transcends fashion trends with its beautifully crafted clothing and one-of-a-kind accessories.

After 25 successful years as a Los Angeles-based wholesale manufacturer, founder Eli Levite wanted to share the JOHNNY WAS lifestyle with his customers first-hand by expanding into retail. The first JOHNNY WAS store opened at Los Angeles's Santa Monica Place in 2010, and eight more locations quickly followed. Incorporating an eclectic mix of antique textiles, collectibles, and hand-crafted furniture within a bright, contemporary space, the JOHNNY WAS retail experience embodies the brand's eclectic vintage-inspired yet timeless aesthetic brought to life. Today, the brand's six lines can be found in nine JOHNNY WAS retail stores, as well as over 1000 luxury boutiques worldwide, and online at johnnywas.com.

Music and family have always been integral to the JOHNNY WAS culture. With his children by his side, Eli Levite started to conceptualize his fashion business in the late 1980s. The soundtrack to this period was Bob Marley's infectious "Johnny Was a Good Man", the inspiration behind the brand's name.
BEST ENTRANCE
Lenox Rd. Entrance between Davio's and Arhaus | Parking Deck Level P2 or P3 near Monarch Court Vestibule
LOCATION IN MALL
Mall Level 1 next to Arhaus