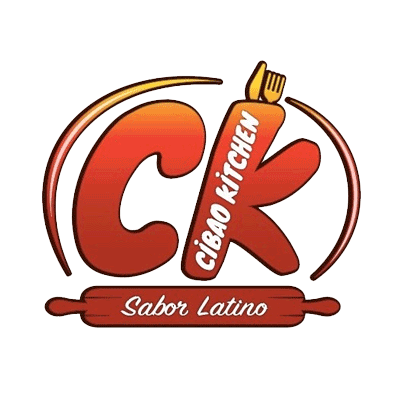 Cibao Kitchen
DELIVERY DINE-IN
The Cibao Valley, a region of The Dominican Republic known for creating the beautiful sound that is merengue, is also the home of many unique and delectable recipes. It has become the mission of the owners of Cibao Kitchen to bring the "Sabor Latino" to the tastebuds of NH for more than three years including in their newest location in the Food Court at Pheasant Lane Mall.

Owner Nick Pena and his family opened the first Cibao Kitchen in Nashua 3 years ago offering Dominican/Puerto Rican/Caribbean favorites such as Empanadas, Rotisserie Chicken (Pollo Al Horno), Mofongo, Rice and Beans (Arroz Y habichuelas), Roast Pork (Pernil), fried plantains and a varieties of rice including white rice (Arroz Blanco), yellow rice (Arroz Amarillo) and a mix of rice, beans and vegetables (Moro). Quickly Cibao Kitchen generated a following with the local Caribbean community as well as with people who simply love good Caribbean food.

Through Cibao Kitchen, Nick and his family hope that by providing excellent service and even better food, they can share a piece of their home with every customer.
SPECIAL HOURS
11/28/2021: 11AM - 6PM (Holiday Shopping)
11/29/2021: 10AM - 9PM (Holiday Shopping)
11/30/2021: 10AM - 9PM (Holiday Shopping)
12/01/2021: 10AM - 9PM (Holiday Shopping)
12/02/2021: 10AM - 9PM (Holiday Shopping)
12/03/2021: 10AM - 9PM (Holiday Shopping)
12/04/2021: 10AM - 9PM (Holiday Shopping)
12/05/2021: 11AM - 6PM (Holiday Shopping)
12/06/2021: 10AM - 9PM (Holiday Shopping)
12/07/2021: 10AM - 9PM (Holiday Shopping)
12/08/2021: 10AM - 9PM (Holiday Shopping)
12/09/2021: 10AM - 9PM (Holiday Shopping)
12/10/2021: 10AM - 9PM (Holiday Shopping)
12/11/2021: 10AM - 9PM (Holiday Shopping)
REGULAR STORE HOURS
Monday to Wednesday 11AM - 8PM |
Thursday to Saturday 10AM - 9PM |
Sunday 11AM - 6PM |