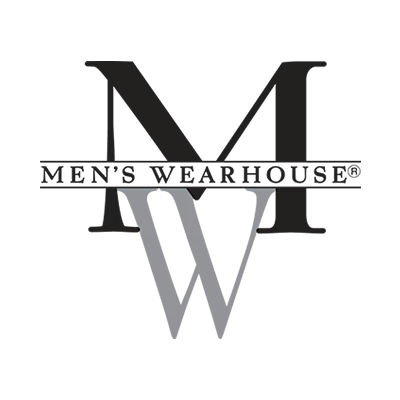 Men's Wearhouse
CURBSIDE PICKUP AVAILABLE
Professional tailors using the finest materials and equipment are available at every Men's Wearhouse location. You will only be charged one time for the work that our tailors do. Once we alter a seam, you are guaranteed free re- alterations on that seam for any reason, within the limitations of the garment.
Free lifetime pressing on all suits, sport coats, slacks and tuxedos purchased at any of our 900+ stores nationwide.
Slacks hemmed while you wait, for added convenience.
24-hour tailoring availability upon requests.
CURBSIDE PICKUP AVAILABLE
Best location for Curbside Pick Up will be at the numbered retail parking spaces on the north side of property, across from Pottery Barn.
SPECIAL HOURS
12/04/2021: 10AM - 9PM (Holiday Shopping)
12/05/2021: 12PM - 6PM (Holiday Shopping)
12/06/2021: 10AM - 9PM (Holiday Shopping)
12/07/2021: 10AM - 9PM (Holiday Shopping)
12/08/2021: 10AM - 9PM (Holiday Shopping)
12/09/2021: 10AM - 9PM (Holiday Shopping)
12/10/2021: 10AM - 9PM (Holiday Shopping)
12/11/2021: 10AM - 9PM (Holiday Shopping)
12/12/2021: 12PM - 6PM (Holiday Shopping)
12/13/2021: 10AM - 9PM (Holiday Shopping)
12/14/2021: 10AM - 9PM (Holiday Shopping)
12/15/2021: 10AM - 9PM (Holiday Shopping)
12/16/2021: 10AM - 9PM (Holiday Shopping)
12/17/2021: 10AM - 9PM (Holiday Shopping)
12/18/2021: 9AM - 9PM (Holiday Shopping)
REGULAR STORE HOURS
Monday to Wednesday 11AM - 8PM |
Thursday to Saturday 10AM - 9PM |
Sunday 12PM - 6PM |

BEST ENTRANCE
North West Entrance
LOCATION IN MALL
Lower Level, North Wing
BRANDS AT MEN'S WEARHOUSE
PRODUCTS CARRIED AT MEN'S WEARHOUSE