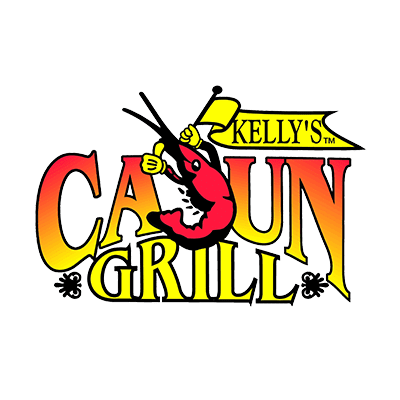 Kelly's Cajun Grill
TAKEOUT
Kelly's Cajun Grill is home of the World Famous freshly grilled Bourbon Chicken. Our selection of traditional spicy Cajun-themed meals, as well as many NOT-spicy and mouth-watering entrees are freshly cooked on-site everyday from scratch.

Entrees include, Bourbon Chicken, Lemon Chicken, Blacken Chicken, Fish and/or Shrimp, Salads and many more. Look for our weekly specials at the store!

We can also provide customer-site catering for 25 people to 400+. For more information concerning catering, please call Mon-Sat from 6:00pm - 9:00pm or stop by the store.
SPECIAL HOURS
12/06/2021: 10AM - 9PM (Holiday Hours)
12/07/2021: 10AM - 9PM (Holiday Hours)
12/08/2021: 10AM - 9PM (Holiday Hours)
12/09/2021: 10AM - 9PM (Holiday Hours)
12/10/2021: 10AM - 9PM (Holiday Hours)
12/11/2021: 10AM - 9PM (Holiday Hours)
12/12/2021: 11AM - 8PM (Holiday Hours)
12/13/2021: 10AM - 9PM (Holiday Hours)
12/14/2021: 10AM - 9PM (Holiday Hours)
12/15/2021: 10AM - 9PM (Holiday Hours)
12/16/2021: 10AM - 9PM (Holiday Hours)
12/17/2021: 10AM - 9PM (Holiday Hours)
12/18/2021: 10AM - 9PM (Holiday Hours)
12/19/2021: 11AM - 8PM (Holiday Hours)
REGULAR STORE HOURS
Monday to Wednesday 10AM - 8PM |
Thursday to Saturday 10AM - 9PM |
Sunday 11AM - 8PM |

BEST ENTRANCE
Entry 3, near AMC 30
LOCATION IN MALL
FC 6, in Food Court
PRODUCTS CARRIED AT KELLY'S CAJUN GRILL