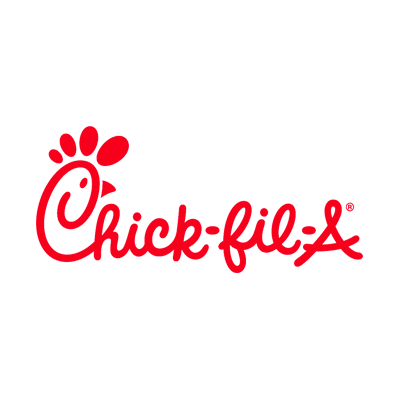 Chick-fil-A
NEWS CURBSIDE PICKUP AVAILABLE DELIVERY TAKEOUTDINE-IN
$ | American, Sandwiches, Salads
Counter Service
Our sandwiches, salads, Cool Wraps®, Chick-fil-A Chick-n-Strips® and nuggets are made with 100% tender chicken. Side items with a delicious Chick-fil-A® twist (Waffle Potato Fries™, anyone?). Rich desserts. Even Lemonade - the real deal, freshly squeezed. Before you know it, you've got the makings of a serious craving. And the makings of a trip to your nearest Chick-fil-A.
CURBSIDE PICKUP AVAILABLE
Park at Mall Drive West near Children's Place/H&M, first level entrance.
SPECIAL HOURS
12/04/2021: 10AM - 9PM (Holiday Hours)
12/05/2021: 11AM - 7PM (Holiday Hours)
12/06/2021: 10AM - 9PM (Holiday Hours)
12/07/2021: 10AM - 9PM (Holiday Hours)
12/08/2021: 10AM - 9PM (Holiday Hours)
12/09/2021: 10AM - 9PM (Holiday Hours)
12/10/2021: 10AM - 9PM (Holiday Hours)
12/11/2021: 10AM - 9PM (Holiday Hours)
12/12/2021: 11AM - 7PM (Holiday Hours)
12/13/2021: 10AM - 9PM (Holiday Hours)
12/14/2021: 10AM - 9PM (Holiday Hours)
12/15/2021: 10AM - 9PM (Holiday Hours)
12/16/2021: 10AM - 9PM (Holiday Hours)
12/17/2021: 10AM - 9PM (Holiday Hours)
12/18/2021: 10AM - 9PM (Holiday Hours)
REGULAR STORE HOURS
Monday to Saturday 9AM - 9PM |
Sunday Closed |

BEST ENTRANCE
West Parking Garage Entrance on level 2 by EXPRESS
LOCATION IN MALL
Dining Pavilion Level 3
PRODUCTS CARRIED AT CHICK-FIL-A