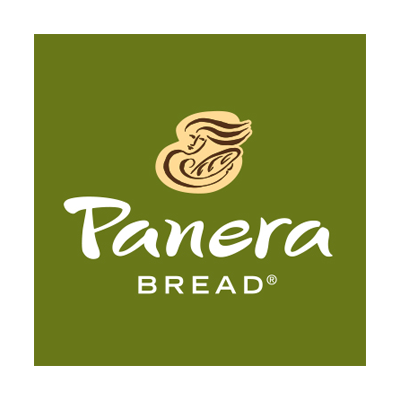 Panera Bread
Panera Bread is a sit-down restaurant where you can enjoy a variety of freshly made sandwiches on your choice of bread, accompanied by soup or salad. Panera also sells fresh pastries, bagels and loaves of bread.

We are bakers of bread.
We are fresh from the oven.
We are a symbol of warmth and welcome.
We are a simple pleasure, honest and genuine.
We are a life story told over dinner.
We are a long lunch with an old friend.
We are your weekday morning ritual.
We are the soft doughy insides and the crunchy crust.
We are the kindest gesture of neighbors.

We are home. We are family. We are friends.

We are Panera.
SPECIAL HOURS
12/08/2021: 10AM - 9PM (Holiday Shopping)
12/09/2021: 10AM - 9PM (Holiday Shopping)
12/10/2021: 10AM - 9PM (Holiday Shopping)
12/11/2021: 10AM - 9PM (Holiday Shopping)
12/12/2021: 11AM - 7PM (Holiday Shopping)
12/13/2021: 10AM - 9PM (Holiday Shopping)
12/14/2021: 10AM - 9PM (Holiday Shopping)
12/15/2021: 10AM - 9PM (Holiday Shopping)
12/16/2021: 10AM - 9PM (Holiday Shopping)
12/17/2021: 10AM - 9PM (Holiday Shopping)
12/18/2021: 10AM - 10PM (Holiday Shopping)
12/19/2021: 9AM - 9PM (Holiday Shopping)
12/20/2021: 9AM - 10PM (Holiday Shopping)
12/21/2021: 9AM - 10PM (Holiday Shopping)
REGULAR STORE HOURS
Monday to Wednesday 11AM - 8PM |
Thursday to Saturday 10AM - 9PM |
Sunday 11AM - 7PM |

BEST ENTRANCE
Upper Level parking deck by Havana Central and Chipotle
LOCATION IN MALL
Located in the Dining Pavilion
PRODUCTS CARRIED AT PANERA BREAD