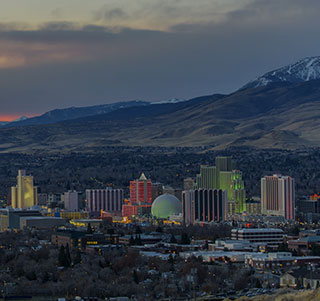 Find It. Love It.
EXPERIENCE
MEADOWOOD MALL®
Shop & Stay
Conveniently located near major casinos and the Reno/Sparks Convention Center, Meadowood Mall is anchored by two Macy's stores and JC Penney. The center features more than one hundred stores and a large selection of eateries including The Cheesecake Factory. This shopping center is the premiere shopping destination in Northern Nevada for both locals and tourists alike. Plan a destination to this shopping center and shop some of your favorite retail stores like American Eagle Outfitters, Build-A-Bear Workshop, Eddie Bauer, Express, Finish Line, Francesca's, Hot Topic, PINK, Spencer's, The Body Shop, Victoria's Secret, The Walking Company, The White Barn Candle Co. and Zumiez.
Whether you're from the area and need a day to shop your favorite stores, or you've traveled to the area for a girls' weekend or a trip with the family, Meadowood Mall is the perfect vacation destination for all ages. Area attractions, dining options, and even local accommodations are sure to make your stay memorable and enjoyable. Check out the assortment of delectable dining options at one of the available restaurants or grab and go stations while shopping for an experience that is truly unlike any other. Either way, you'll love the shopping, dining and attractions readily available in the area.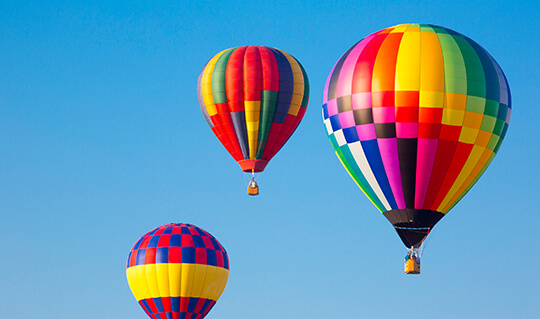 Attractions
Reno, the "Biggest Little City in the World," is located near Lake Tahoe. Area attractions include the Sierra Nevada Mountains, Reno, Lake Tahoe and the largest concentration of ski facilities in the world. Annual events exclusive to the Reno area include Reno Rodeo, the "Wildest, Richest Rodeo in the West!," Hot August Nights, where thousands of classic cars come from all over the county to cruise and parade at a variety of festivities and Best of the West Rib Cookoff held annually every August in Sparks, Nevada. Or, check out The Hot Air Balloon races that are held every September in Rancho San Rafael park, and the extremely popular Reno Air Races that are held in September.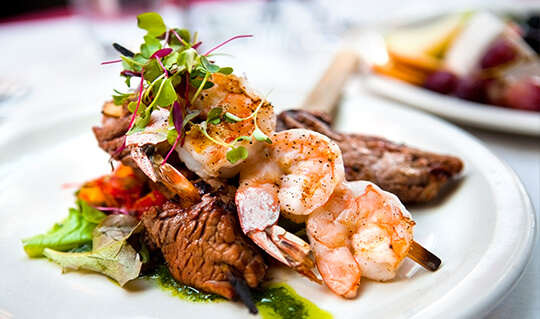 Dining
Many visitors to the Reno area are surprised by the wide range of restaurants in such a small area. In addition to the casino buffets, you will find excellent cafes, Italian, Indian, Thai and natural foods. Head to The Cheesecake Factory at the shopping center for a menu that boasts hundreds of appetizers, entrees and of course delicious cheesecake. Nearby in the popular Arts District of downtown Reno, check out Beaujolais Bistro, featuring excellent French food. Or, head to other local favorites like Reef Sushi & Sake or Twisted Fork in South Reno.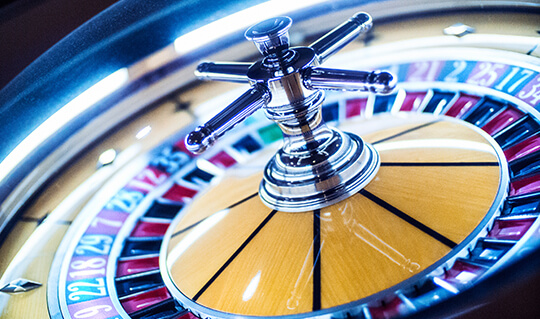 Nightlife
A weekend getaway isn't complete without a fun night out on the town. Check out some of the area's best nightlife options when visiting the shopping center and experience a weekend getaway unlike any other. Reno is known for its legendary nightlife entertainment. There are several nightspots within close proximity and closing times are always ambiguous. Last call hardly even exists! From downtown Reno to the shores of Tahoe, there are countless music venues and dance clubs to choose from for a night you'll never forget. Reno is also known for some massive themed and incredibly popular bar crawls - from St. Patrick's Day to Santa Claus! There are plenty of fun options for you to try after a long day of shopping.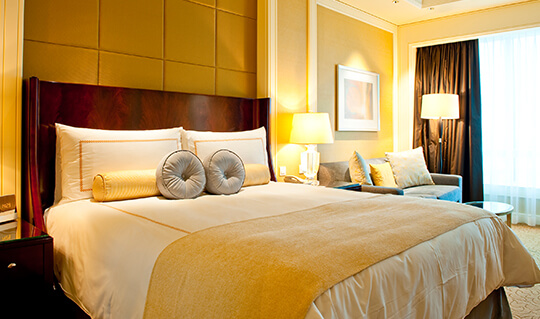 Accommodations
If you're interested in making Meadowood Mall your next vacation destination, there are a wide variety of accommodation options to choose from! The Reno Tahoe area has a number of options to meet the needs of visitors and tourists alike. The local casinos offer rooms for weekday and weekend travelers. There are also several places that have dining and spa amenities available. The Atlantis Casino resort Spa is a 4-star hotel located across the street from the Reno-Sparks Convention Center. This upscale casino hotel is a short distance from the airport and a great option for out of state travelers. It has a casino and nearly one dozen dining options, an arcade, indoor and outdoor pools and free airport shuttle.
Group Tour Reservations
Planning for a group of ten or more? Book a group tour and receive special discounts.
BOOK A GROUP TOUR