Shop & Stay
La Plaza is the premier shopping and dining destination in the Rio Grande Valley and features upscale and mainstream retail space with retailers that include your favorites like H&M, Zara, Kendra Scott, Forever 21, Pandora, as well as more Express, Banana Republic, Victoria's Secret and Guess. Conveniently situated at the intersection of 10th Street and Interstate 2, just 5 miles from the U.S. – Mexico border, La Plaza is home to over dozens of specialty retailers and the perfect place to spend a weekend for vacation or a getaway. 

La Plaza features an expansion wing that includes an additional 245,000 square feet of retail space housing dozens of specialty retailers, five first-to-the-market restaurants and a four new junior anchors. This shopping destination is the perfect stop for a quick weekend trip, mini getaway or vacation with the family. Take a trip to this leisure destinations and discover why the shopping center is one of the area's main shopping stops. Enjoy an assortment of delectable dining options at one of the available restaurants or grab and go stations while shopping for an experience that is truly unlike any other. You'll love the shopping, dining and attractions readily available in the area.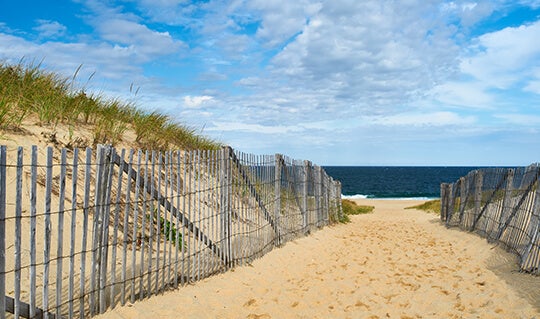 Attractions
If you're heading to La Plaza Mall for a mini trip or vacation, there are plenty of nearby attractions and places to visit that are perfect for all ages. Getting to other great destinations near to the shopping center is easy! When traveling around the Rio Grande Valley, enjoy stops at South Padre Island, Brownsville and Laredo. Or, head to an exciting adventure at Santa Ana Wildlife Refuge. Stroll through the area's luscious parks and spend a day at the World Birding Center, or take the kids to the International Museum of Arts & Sciences. If heading to the links is what you crave on vacation, head to one of the nearby golf course, or take a scenic drive down the coast to enjoy the beautiful beaches of South Padre Island.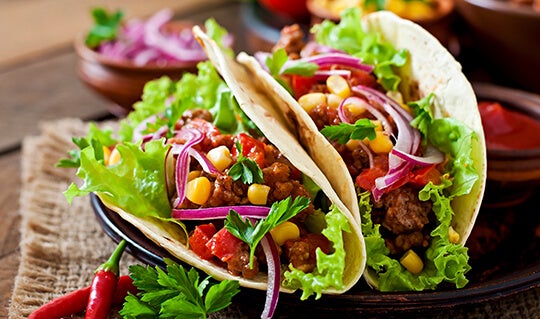 Dining
Savor the flavor of the Rio Grande Valley and choose from a wide variety of local dining options featuring unique choices ranging from Mexican and Tex-Mex to steakhouses and more. No matter what you are in the mood for, you're sure to find it when you visit this premium shopping center as a vacation destination. Texas de Brazil, an authentic Brazilian-American churrascaria (steak house) that combines the cuisine of Southern Brazil with the generous spirit of Texas in tempting, all you care to eat portions of seasoned beef, lamb, pork, and chicken. Enjoy delectable offerings from Carlo's Bakery is known for our delicious pastries, desserts & cakes. Originally opened by Carlo Guastaffero in 1910, Carlo's is a family owned bakery featured on the TLC hit show Cake Boss. Casa Madre Brunch & Grill, brunch like never before featuring authentic Mexican recipes with a Texan twist. "A little piece of our homeland", is how Don Pancho best describes Palenque Grill®, the Ochoa family's latest entrepreneurial conquest now open at La Plaza offering the best in Mexican Cuisine.  At Yard House, their passion for great beer, great food and great music runs deep. You'll find the world's largest selection of draft beer along with a menu with more than 100 items made from scratch daily. And finally, Mori Japanese Grill, brings a new dining experience to the Rio Grande Valley using centuries old Japanese Robata grilling techniques.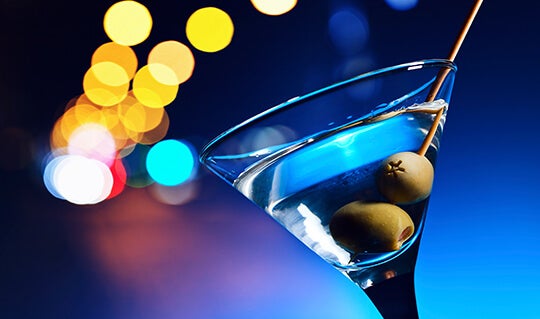 Nightlife
Vacation isn't complete without a night out on the town. The area surrounding the shopping center offers a variety of options for nightlife while you're on a mini getaway or vacation. When the sun sets, McAllen lights up. Check out the Downtown District for great restaurants and nightlife. Whether you have kids or want an adult night out, you have many options. In addition to the family friendly entertainment options, you'll find pubs, downtown dance clubs, live music, comedy clubs and a number of local breweries and wineries.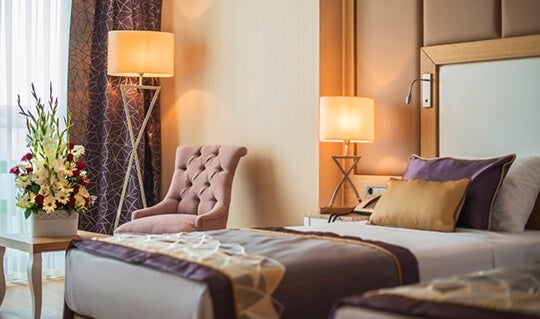 Accommodations
McAllen hotels are centrally located and just a short distance from the area's top attractions as well as La Plaza. Many of the available hotels and inns are reasonably-priced and offer diverse options no matter who you're traveling with. If you're interested in making La Plaza Mall your next vacation destination, there are a wide variety of accommodation options to choose from for both the business and leisure traveler. There are plenty of options to choose from for family stays, anniversary getaways, or even a girls' weekend away, and staying close to the shopping center has never been easier. Check out the following accommodation options when visiting the area: DoubleTree Suites by Hilton McAllen, Embassy Suites, Casa de Palmas Trademark Collection by Wyndham, Courtyard Marriott and Drury Inn & Suites.
Noteworthy Attractions Near The Center
Group Tour Reservations
Planning for a group of ten or more? Book a group tour and receive special discounts.
BOOK A GROUP TOUR
Directions & Transportation
Traveling from Mexico

Hidalgo International Bridge to La Plaza Mall
Distance: 13 miles
From International Bridge continue on to International Blvd until it merges onto 23rd street continue driving approx. 9 miles
Stay on right side lane until you get to Uvalde street. Turn right on Uvalde st continue approx 1 mile pass Bicentennial Blvd.
Arrive at La Plaza Mall

Hidalgo International Bridge to La Plaza Mall
Distance: 13 miles
Route 2
From International Bridge continue on to International Blvd, approximately 1.5 miles.
Turn right on Coma Ave. Continue on Coma Ave until it merges with South 10th st. Continue approximately 8 miles.
Arrive at La Plaza Mall

From Anzalduas International Bridge
Distance: 11 miles
Head south on Anzalduas International Bridge for about 1 mile.
Turn right onto S Farm to Market 494/ Old Military Rd. continue driving on Old Military Rd. drive about 7 miles until TX336/10th street, once on 10th drive north 3 miles.
Arrive at La Plaza Mall

From Laredo International Bridge to La Plaza Mall McAllen, TX
Distance: 169 miles
From International Bridge make a left on TX-255 E for 1.5 miles.
Turn right on FM 1472 S/Mines Rd.
Take ramp to Interstate 35 N
Keep left at fork, follow signs for Interstate 35 S and merge onto I-35 South.
Take exit on toward Park St/Sanchez st.
Merge onto Santa Ursula Ave
Turn left onto Park St.
Continue onto Clark st.
Turn right on N Meadow Ave
Turn right onto Interstate 2 / S Sacred Heart Dr.
Continue follow Interstate 2 E. Drive for 139 miles.
Take exit toward TX-336/Main St./10th St

Traveling from San Antonio

From San Antonio, TX to La Plaza Mall McAllen, TX
Distance: 243 miles
Go I-37south to I-10 south. Merge to I-37 drive approximately 80 miles exit 59 south merge onto Farm to Market Rd 799 drive for approximately 10 miles on 59 south.
Turn left onto US 281 South/S. Nueces St. Drive south approximately 149 miles.
Take exit to Interstate 2 West. Continue driving 6 miles exit on S 10th St.
Turn left to South 10th street drive 1 mile. Arrive at La Plaza Mall

Merge onto Interstate 2 Frontage Rd. S
Turn right onto S 10th St. drive 1 mile
Arrive at La Plaza Mall