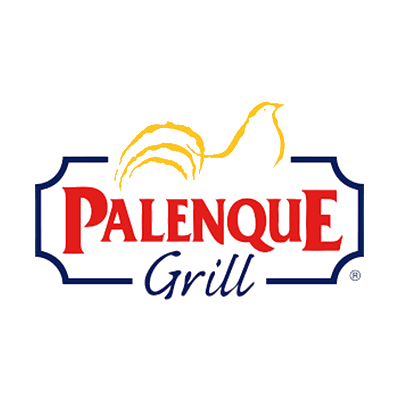 Palenque Grill
CURBSIDE PICKUP AVAILABLE DELIVERY TAKEOUTDINE-IN SHOPPING CONCIERGE
$$$ | Mexican
Table Service
Un rinconcito de nuestra tierra – A little piece of our homeland", is how Don Pancho best describes Palenque Grill®, the Ochoa family's latest entrepreneurial conquest. What began as simply a possibility became a reality on July 31, 2005 when the first Palenque Grill opened its doors in Laredo, Texas. Juan Francisco "Don Pancho" Ochoa first began his journey into the restaurant business in 1975 with the inception of El Pollo Loco® in his hometown of Guasave located on the North Pacific Coast of Mexico. As El Pollo Loco® expanded, Don Pancho traveled to all the restaurants ensuring the pollo asado recipe was intact. Through his travels he submerged himself with flavors, recipes and traditions from the different regions of Mexico. By 1980, El Pollo Loco® had spread throughout Mexico before moving north across the border and opening its first American location in Los Angeles, California. A fun fact about those early years in Hollywood is Brad Pitt's first job was handing out flyers for El Pollo Loco®, dressed in a full-on chicken costume. In 1987, Taco Palenque® was born and progressively gained the reputation as one of South Texas' most preferred places to eat. Don Pancho had done it again. He created a 100% Mexican fast casual chain which today serves thousands of customers throughout South Texas every year.
CURBSIDE PICKUP AVAILABLE
Pickup outside Restaurant at curbside parking. Call the store directly for additional details.
SPECIAL HOURS
12/02/2021: 10AM - 9PM (Holiday Hours)
12/03/2021: 10AM - 9PM (Holiday Hours)
12/04/2021: 10AM - 9PM (Holiday Hours)
12/05/2021: 11AM - 7PM (Holiday Hours)
12/06/2021: 10AM - 9PM (Holiday Hours)
12/07/2021: 10AM - 9PM (Holiday Hours)
12/08/2021: 10AM - 9PM (Holiday Hours)
12/09/2021: 10AM - 9PM (Holiday Hours)
12/10/2021: 10AM - 9PM (Holiday Hours)
12/11/2021: 10AM - 9PM (Holiday Hours)
12/12/2021: 11AM - 7PM (Holiday Hours)
12/13/2021: 10AM - 9PM (Holiday Hours)
12/14/2021: 10AM - 9PM (Holiday Hours)
12/15/2021: 10AM - 9PM (Holiday Hours)
12/16/2021: 10AM - 9PM (Holiday Hours)
REGULAR STORE HOURS
Monday to Thursday 11AM - 11PM |
Friday to Saturday 11AM - 12AM |
Sunday 11AM - 11PM |

BEST ENTRANCE
North Entrance
LOCATION IN MALL
Savor La Plaza area
PRODUCTS CARRIED AT PALENQUE GRILL