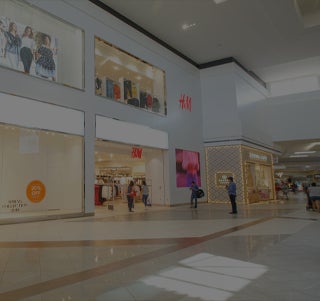 ABOUT LA PLAZA MALL
2200 S 10th St, McAllen, TX 78503
Center Information
La Plaza is the premier shopping and dining destination in the Rio Grande Valley and features 1,300,000 square feet of upscale and mainstream retail space with retailers that include H&M, Zara, Kendra Scott, Guess, as well as A|X Armani Exchange, Tillys, Victoria's Secret and Aéropostale.

Enjoy fabulous dining options at Texas de Brazil, Carlo's Bakery, Yard House, Palenque Grill and Mori Japanese Grill.

Conveniently situated at the intersection of 10th Street and Interstate 2, just 5 miles from the U.S. – Mexico border, La Plaza is home to over 160 specialty retailers.  

La Plaza expanded in 2017 adding 245,000 sq ft of retail space that now houses 40 specialty retailers, 5 first-to-the-market restaurants, 4 junior anchors and 2 parking decks.

La Plaza is anchored by Dillard's, JCPenney, Macy's and Macy's Home Store / Macy's Backstage. From the entire team at La Plaza Mall we hope you visit us soon!
FEATURED STORES
Directions & Transportation
Traveling from Mexico

Hidalgo International Bridge to La Plaza Mall
Distance: 13 miles
From International Bridge continue on to International Blvd until it merges onto 23rd street continue driving approx. 9 miles
Stay on right side lane until you get to Uvalde street. Turn right on Uvalde st continue approx 1 mile pass Bicentennial Blvd.
Arrive at La Plaza Mall

Hidalgo International Bridge to La Plaza Mall
Distance: 13 miles
Route 2
From International Bridge continue on to International Blvd, approximately 1.5 miles.
Turn right on Coma Ave. Continue on Coma Ave until it merges with South 10th st. Continue approximately 8 miles.
Arrive at La Plaza Mall

From Anzalduas International Bridge
Distance: 11 miles
Head south on Anzalduas International Bridge for about 1 mile.
Turn right onto S Farm to Market 494/ Old Military Rd. continue driving on Old Military Rd. drive about 7 miles until TX336/10th street, once on 10th drive north 3 miles.
Arrive at La Plaza Mall

From Laredo International Bridge to La Plaza Mall McAllen, TX
Distance: 169 miles
From International Bridge make a left on TX-255 E for 1.5 miles.
Turn right on FM 1472 S/Mines Rd.
Take ramp to Interstate 35 N
Keep left at fork, follow signs for Interstate 35 S and merge onto I-35 South.
Take exit on toward Park St/Sanchez st.
Merge onto Santa Ursula Ave
Turn left onto Park St.
Continue onto Clark st.
Turn right on N Meadow Ave
Turn right onto Interstate 2 / S Sacred Heart Dr.
Continue follow Interstate 2 E. Drive for 139 miles.
Take exit toward TX-336/Main St./10th St

Traveling from San Antonio

From San Antonio, TX to La Plaza Mall McAllen, TX
Distance: 243 miles
Go I-37south to I-10 south. Merge to I-37 drive approximately 80 miles exit 59 south merge onto Farm to Market Rd 799 drive for approximately 10 miles on 59 south.
Turn left onto US 281 South/S. Nueces St. Drive south approximately 149 miles.
Take exit to Interstate 2 West. Continue driving 6 miles exit on S 10th St.
Turn left to South 10th street drive 1 mile. Arrive at La Plaza Mall

Merge onto Interstate 2 Frontage Rd. S
Turn right onto S 10th St. drive 1 mile
Arrive at La Plaza Mall