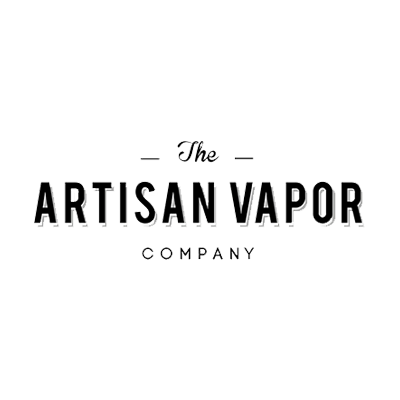 The Artisan Vapor Company
CURBSIDE PICKUP AVAILABLE
Artisan Vapor is the largest American retail store-based electronic cigarettes distributor with a global presence through a network of 24 stores located in the United States, the United Kingdom, and Pakistan. Our American stores are located in Dallas TX, Fort Worth TX, Catonsville MD, Montclair NJ, West Hartford CT, Newington CT, and Houston TX. We expanded into the United Kingdom last year and have one store located in Walsall.
We take pride in helping people make the transition from "analog" to digital cigarettes in a more enjoyable and odorless fashion. The Artisan Vapor Company offers a wide range of high-quality products manufactured by top vaping brands like Joyetech, Kanger, Smok and Innokin, Artisan strives to cater to the cloud chaser community whether they are novice or experienced vapors.
All of our upscale and inviting Artisan Vapor locations feature more than 60 proprietary flavors, handmade by us using only the finest U.S. ingredients. Each store features a comfortable bar-style environment that allows customers to try as many of our flavors as they do desire.
Knowledgeable, experienced and friendly customer associates are staffed in every Artisan location, offering any assistance you may require in your transition from "analog" to digital cigarettes.
Stop by at any of our locations today and let us provide you with an exquisite experience in vaping.
CURBSIDE PICKUP AVAILABLE
The customer should call ahead and we will get their order ready. They should have their ID and form of payment available when they arrive. They can then call us when they arrive and we will bring out their order and process their payment.
SPECIAL HOURS
12/05/2021: 12PM - 6PM (Holiday Hours)
12/06/2021: 10AM - 9PM (Holiday Hours)
12/07/2021: 10AM - 9PM (Holiday Hours)
12/08/2021: 10AM - 9PM (Holiday Hours)
12/09/2021: 10AM - 9PM (Holiday Hours)
12/10/2021: 10AM - 9PM (Holiday Hours)
12/11/2021: 10AM - 9PM (Holiday Hours)
12/12/2021: 12PM - 6PM (Holiday Hours)
12/13/2021: 10AM - 9PM (Holiday Hours)
12/14/2021: 10AM - 9PM (Holiday Hours)
12/15/2021: 10AM - 9PM (Holiday Hours)
12/16/2021: 10AM - 9PM (Holiday Hours)
12/17/2021: 10AM - 9PM (Holiday Hours)
12/18/2021: 10AM - 9PM (Holiday Hours)
12/19/2021: 12PM - 6PM (Holiday Hours)
REGULAR STORE HOURS
Monday to Thursday 11AM - 8PM |
Friday to Saturday 10AM - 9PM |
Sunday 12PM - 6PM |

BEST ENTRANCE
Firewheel Parkway and Beebalm Lane
LOCATION IN MALL
Next to Pinots Palette across from the Park
PRODUCTS CARRIED AT THE ARTISAN VAPOR COMPANY