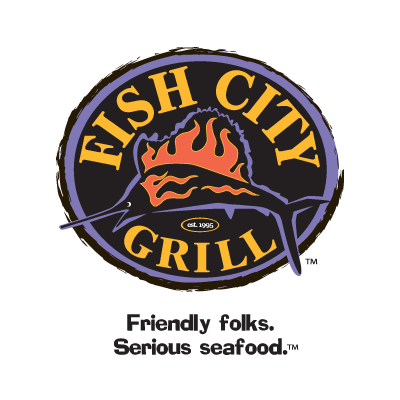 Fish City Grill
DELIVERY
Fish City Grill is a fresh and exciting, casual seafood "joint". The popularity of Fish City Grill is based upon its ability to deliver great quality seafood at affordable prices with friendly, laid-back service, in a small, warm and cozy atmosphere. There are few, if any, competitors in this niche.

The menu at Fish City Grill has been evolving over nine years to offer a variety of high quality seafood and non-seafood items. Standards include standards such as clam chowder, crab cakes, salads, sandwiches, salmon, shrimp, oysters and catfish. There are our unique items such as our famous Oyster Nachos, Tabasco Shrimp Pasta and a definite Louisiana influence with gumbo, po-boys and red beans. Our 'Things That Don't Swim' section offers great quality items like Louisiana Pot Roast and several other non-seafood offerings.
STORE HOURS
Reopening Soon
BEST ENTRANCE
Parking lot B or Coneflower Drive
LOCATION IN MALL
Located on Coneflower Dr.