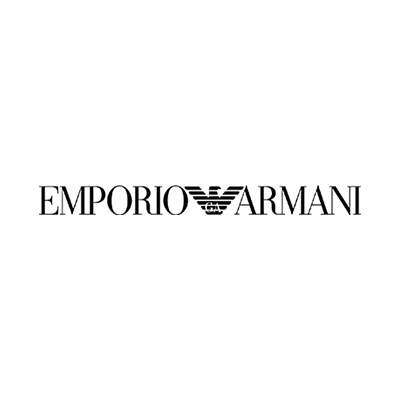 Emporio Armani
CURBSIDE PICKUP AVAILABLE
Emporio Armani is a contemporary brand that weaves classic Armani elegance with avant-garde design. The collections range from sportswear to casual and formal wear to accessories, maintaining a constant evolution of experimentation. The individual with a taste for timeless and innovative fashion wears Emporio Armani.
CURBSIDE PICKUP AVAILABLE
Valet in front of Bloomingdales.
SPECIAL HOURS
12/05/2021: 11AM - 7PM (Holiday Shopping)
12/06/2021: 10AM - 9PM (Holiday Shopping)
12/07/2021: 10AM - 9PM (Holiday Shopping)
12/08/2021: 10AM - 9PM (Holiday Shopping)
12/09/2021: 10AM - 9PM (Holiday Shopping)
12/10/2021: 10AM - 9PM (Holiday Shopping)
12/11/2021: 10AM - 9PM (Holiday Shopping)
12/12/2021: 11AM - 7PM (Holiday Shopping)
12/13/2021: 10AM - 9PM (Holiday Shopping)
12/14/2021: 10AM - 9PM (Holiday Shopping)
12/15/2021: 10AM - 9PM (Holiday Shopping)
12/16/2021: 10AM - 9PM (Holiday Shopping)
12/17/2021: 10AM - 9PM (Holiday Shopping)
12/18/2021: 10AM - 9PM (Holiday Shopping)
12/19/2021: 11AM - 7PM (Holiday Shopping)
REGULAR STORE HOURS
Monday to Thursday 10AM - 8PM |
Friday to Saturday 10AM - 9PM |
Sunday 11AM - 7PM |

BEST ENTRANCE
Entrance at Bloomingdale's, use parking lot adjacent to Friars Road or Parking Structure D
LOCATION IN MALL
Lower Level, near Bloomingdale's