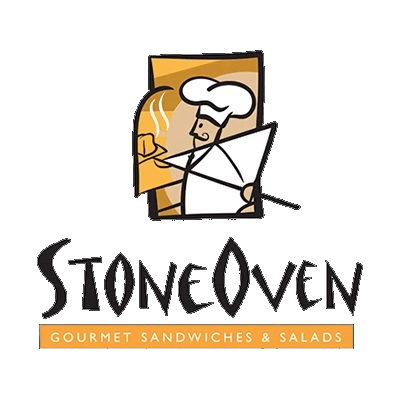 Stone Oven Gourmet Sandwiches & Salads
At Stone Oven, we are committed to perfecting the art of fast food. We've taken the ordinary sandwich and transformed it with such gourmet additions as unique flavored mayonnaise's and freshly baked foccacia bread. Our open food stations allow customers to view expert bakers making our famous bread from scratch. This sumptuous bread is baked every fifteen minutes in a colossal stone oven. Heated to over 500 degrees and built to perfection, the oven is responsible for the savory aromas that surround the restaurant. While the customers decide between a crisp salad or a hot sandwich, we are constantly serving fresh samples of the bread. Warm, tasty, and oven-fresh, our foccacia is turning first time customers into regulars.
Hungry? Enjoy our free online ordering. Just click, relax and enjoy.
http://eat24hrs.com/restaurants/order2/index.php?id=36331
BEST ENTRANCE
Mall entrance to Patio Cafes
LOCATION IN MALL
Patio Cafes
PRODUCTS CARRIED AT STONE OVEN GOURMET SANDWICHES & SALADS