Find It. Love It.
EXPERIENCE
DADELAND MALL
Shop & Stay
Located in sunny South Florida, Dadeland Mall is Miami's original and most iconic shopping and dining destination. It's anchored by Florida's largest Macy's and features more than 185 retail stores. Enjoy dining al fresco with spectacular views of downtown Dadeland at the new Terrace Dining development. Shoppers will experience an unparalleled mix of retail with top brands from all over the world. From customer favorites like Coach, Hollister, Sephora and Zara to luxury offerings at Louis Vuitton, Dior and Rolex, this shopping center is the place to shop, dine and be seen in Miami.
Visitors can enjoy a variety of special amenities like Currency Exchange services, complimentary wheelchairs, electric scooters, Savings Passports, Tourism Passports, exclusive Swag Bags, special hotel packages, complimentary personal shopping services and concierge type customer service. Whether you plan to shop at Dadeland Mall during a weekend getaway or want to make a one-day trip to the area, there are plenty of attractions, dining options and accommodations that are sure to make your stay comfortable and fun.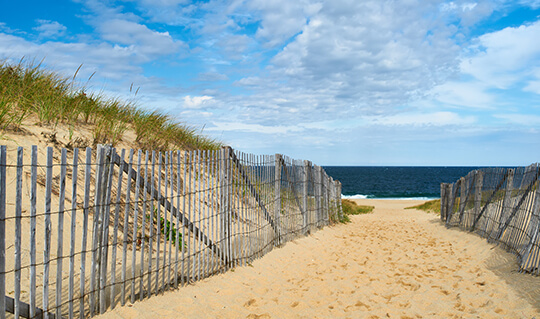 Attractions
Whether you plan on shopping at Dadeland Mall for a day or are staying in the area for a mini vacation, you'll love the endless attractions in Miami that are readily available to you and your family. Visit a historic mansion, take a trip to the zoo or catch an airboat ride through the Everglades one day, or travel to one of the many fabulous beaches the next for sand, surf and more. Or, visit one of the United State's oldest homes like Vizcaya Museum and Gardens and scour modern art palaces like the Perez Museum of Art for a unique and family-friendly experience. There are countless spots throughout Greater Miami for you to indulge in, and there are more fun attractions to visit than you can schedule. Enjoy everything from boats and camping to wildlife, sports and local fare when you make Miami and the surrounding area your next vacation destination.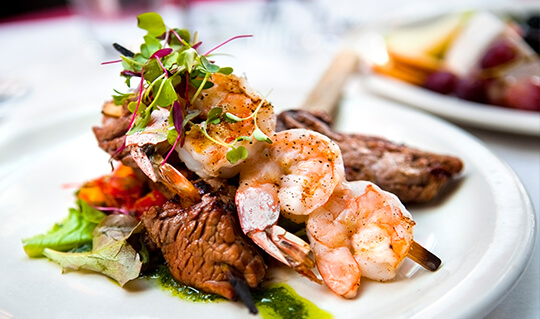 Dining
Savor delicious menus from all over the world at the new Terrace Dining development at the shopping center, featuring spectacular views of Downtown Dining in the al fresco seating areas. Varied menus and taste concepts let shoppers enjoy delicious offerings from top chefs in a modern, chic atmosphere. Visit Aoki Teppanyaki for a twist on a traditional-inspired Japanese menu. This restaurant allows guests to savor the teppanyaki-style dining with live chef presentations at any of the 16 tables. Are you a burger-lover? Inspired by Chef Bobby Flay's extensive travel, Bobby's Burger Palace presents good ol' fashioned burgers and fries with a modern twist in a convenient casual setting.
Nightlife
A vacation or getaway isn't complete without a night out on the town. When you visit Dadeland Mall in South Beach, you're right next to the mecca of nightlife. Miami's nightlife is one of the most diverse and exciting in the nation and the hottest clubs are located within 20 miles from the shopping center in South Beach. There you'll find drinking, dining and dancing along with great people watching including some of Florida's rich and famous. Head to SkyBar at Shire Club South Beach, Mynt Ultralounge, The Cabaret South Beach and Mango's Tropical Cafe for a wide variety of spirits, dancing and music in some of the area's most sophisticated nightclubs and lounges.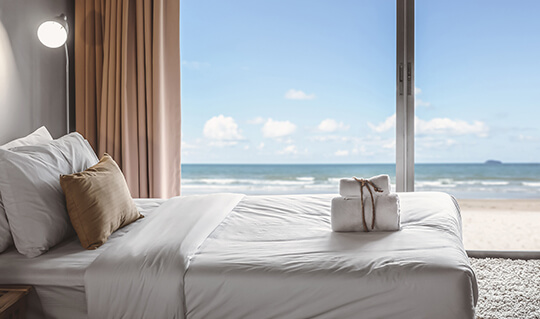 Accommodations
Miami is the ultimate destination for shopping, trendsetter fashions, nightlife and entertainment. Just outside Dadeland Mall, you'll find anything and everything to suit your desires. Miami is one of the nation's most cosmopolitan cities with attractions and experiences you won't find anywhere else. From intimate boutique hotels to luxury resorts, accommodations in Greater Miami come in every shape and size. Browse Miami and Miami Beach hotels by area, style, price range and amenities, and find your perfect home away from home. Near the Simon mall property, guests can stay at the Miami Dadeland Marriott or Courtyard by Marriott with convenient shuttle services to the mall throughout the day. A new Aloft Hotel is also less than one mile away from the center and easily accessible through complimentary transportation.
Group Tour Reservations
Planning for a group of ten or more? Book a group tour and receive special discounts.
BOOK A GROUP TOUR