Shop & Stay
Cordova Mall is the largest and most upscale shopping center in the Pensacola area. Anchored by Belk, Dillard's, Dick's Sporting Goods, Best Buy, Bed Bath & Beyond and World Market, the center also features more than 120 specialty stores, including LOFT, Chico's, Sephora, H&M, Buckle and Old Navy. Located in the Uptown area of Pensacola, this shopping center is just a short drive from anywhere in the Pensacola Bay Area and the perfect stop during a weekend getaway, family vacation or girls' weekend. As Northwest Florida's premier shopping center, the mall is home to over 120 retailers and offers many dining options including six restaurants and a food court.
Conveniently located on the northwest Gulf Coast of Florida, area attractions close to the shopping center are abundant. Whether you're taking a day trip to shop with the family or want to spend the weekend exploring the shopping center and surrounding attractions, you'll love stopping by Cordova Mall for a pleasant getaway.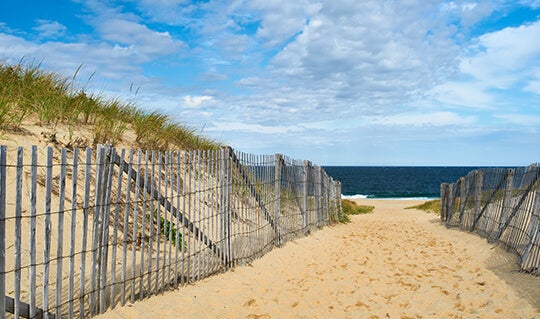 Attractions
Cordova Mall is located on the Gulf Coast of Florida, with famous white sand and emerald water, and offers access to incredible attractions. If you're planning on taking a day trip to the shopping destination or even staying for a few days, there are plenty of area attractions that are perfect for the entire family. Area attractions include Historic Pensacola Village, University of West Florida, the Pensacola Lighthouse, the T.T. Wentworth, Jr. Florida State Museum, and the Veterans Memorial Park. Pensacola is also home to the Blue Angels and N.A.S Museum. From sporting events to theme parks, and much more, choosing this shopping center as your vacation destination means endless possibilities for all ages.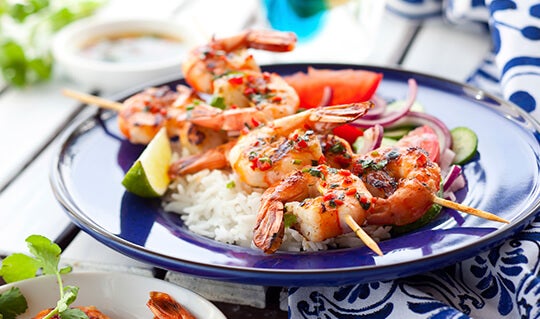 Dining
Savor the flavor of Florida's Gulf Coast and choose from a wide variety of local dining options for all ages just down the road from the outlet shopping center. No matter what your tastebuds are craving, you're sure to find exactly what you're looking for close by. The shopping center offers ample dining options for hungry shoppers, including places like BJ's Brewhouse. Stop by for a casual dining experience and Italian-American cuisine. Other dining options close to the shopping center include Red Robin, Pieology, Zoe's Kitchen and Moe's Southwest Grill. There is truly something for everyone nearby!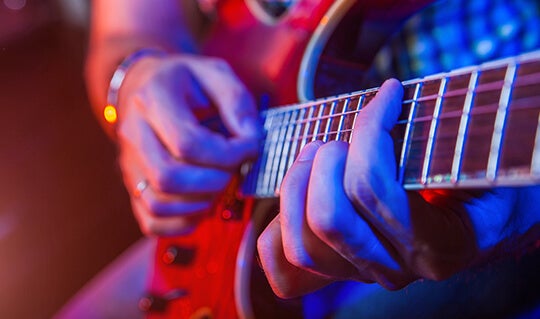 Nightlife
Whether your prefer the quiet, laidback sound of waves crashing and guitar picking on the beach, or the thrill of a crowded, blaring environment like Seville Quarter, the Pensacola Bay Area has got you covered. By venturing from the beach to the downtown area, indulge in a variety of atmospheres including special appearances and weekly entertainment at local bars, restaurants, theaters, and clubs, as well as seasonal concert series offered throughout the year. Try out the Pensacola Bay Brewery for pints and growlers of in-house brews. Or, head to Seville Quarter and check out the seven-room venue that includes a pool hall, dance club and other dining options.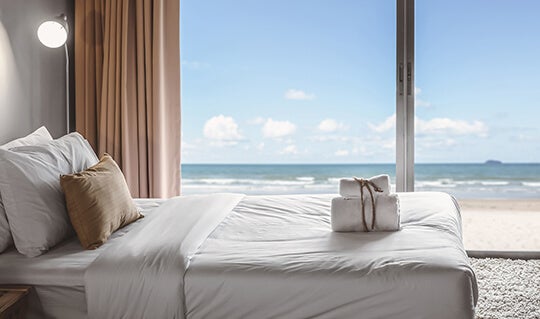 Accommodations
If you're interested in making Cordova Mall a travel destination for a weekend getaway with your spouse or mini trip as a family, you can stay at a number of local bed and breakfast locations or hotels to make your stay more memorable. You'll love the assortment of hotels, inns, spas and bed and breakfasts that are so simple to choose from and so near to the shopping center, as well as the number of dining and nightlife options. From beachfront condominiums and lavish resorts to primitive campgrounds and rustic outposts, the Pensacola Bay Area offers accommodations to suit every lifestyle and budget. Check out local hotels hotels including the Hampton Inn, Holiday Inn, Hilton and Margaritaville when planning your next vacation.
Noteworthy Attractions Near The Center
Group Tour Reservations
Planning for a group of ten or more? Book a group tour and receive special discounts.
BOOK A GROUP TOUR
Directions & Transportation
Located on the corner of North 9th Ave and Bayou Blvd, one mile east of I-110.

From Pensacola Beach:
Turn onto FL399/Pensacola Beach Rd.
Keep left at the fork, follow signs to US-98/I-10 W and merge onto US 98/Gulf Breeze Pkwy.
Continue on Gulf Breeze Pkwy.
Use two left lanes to turn onto E Gregory St.
Turn right onto 9th Ave.
Continue straight to North 9th Ave.
Turn right into Mall Parking Lot just after Bayou Blvd intersection.

From I-10:
Take Exit 12 for I-110 S toward Pensacola/Pensacola Beach.
Continue on I-110 S.
Use right two lanes to take Exit 5 for Brent Ln/Florida 296.
Continue straight on Bayou Blvd.
Turn left into North 9th Ave.
Turn right into Mall Parking Lot.