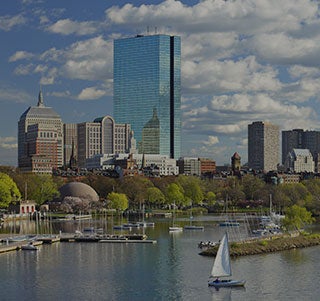 Find It. Love It.
DISCOVER
COPLEY PLACE
Shop & Stay
Located in the historic Back Bay, Copley Place is Boston's most distinctive shopping destination. Multiple acres in size, this shopping center features more than 75 stores on two levels and several of Boston's premiere hotels and retailers, including your favorites like Christian Dior, David Yurman, Louis Vuitton, Neiman Marcus, Salvatore Ferragamo, Tiffany & Co. and Tory Burch. Located at the heart of the affluent Back Bay, this shopping center is the destination for luxury retail and much more.
Conveniently located in Boston, this shopping destination is the perfect stop for a quick weekend trip, mini getaway or vacation with the family. Take a trip to this popular vacation destination and discover why the shopping center one of the area's main shopping stops. Enjoy an assortment of delectable dining options at one of the available restaurants or grab and go stations while shopping for an experience that is truly unlike any other. You'll love the shopping, dining and attractions readily available in the area.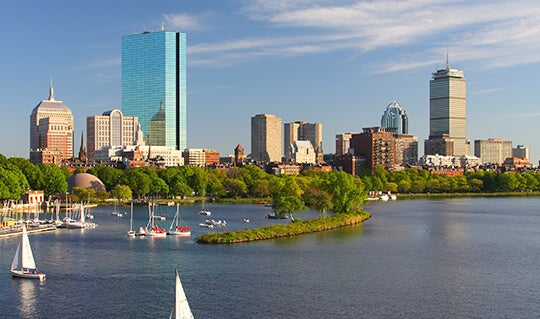 Attractions
If you're planning on taking a day trip to the shopping destination or even staying for a few days, there are plenty of area attractions that are perfect for the entire family. The historic Back Bay is located within walking distance of museums, parks, history and fun attractions. Take a Duck Tour in an amphibious vehicle that starts as a driving tour of historic sites and then splashes into the Charles River for unique views of the Boston and Cambridge skylines. Experience the The Freedom Trail, a unique collection of museums, churches, meeting houses, burying grounds, parks, a ship, and historic markers that tell the story of the American Revolution and beyond. You can also visit the renowned Boston Museum of Fine Art. If you and the family love sports, take in a game, or just a tour, of historic Fenway Park, home of the Red Sox.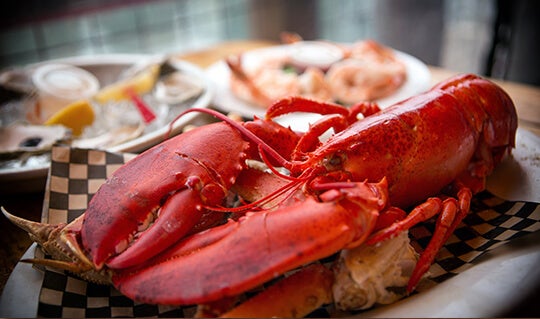 Dining
Savor the flavor of Boston and choose from a wide variety of close-by dining options for all ages. No matter what your tastebuds are craving, you're sure to find exactly what you're looking for close by. Of course, a trip to Boston wouldn't be complete without delectable seafood. Try out local favorite Legal Sea Foods to get your fix, located on the upper level. First opened as a fish market in the Inman Square neighborhood of Cambridge, Massachusetts, Legal Seafoods got its name from customers who were given "Legal Stamps," with their purchases. The name became synonymous with quality and freshness, and the dine-in restaurant that it it today has never forgotten its roots.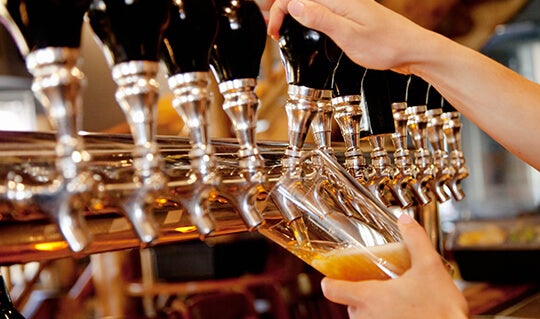 Nightlife
Kick back and relax after a long day of shopping and enjoy the local nightlife in the area. After all, no vacation is complete without a night out on the town. Nearby the shopping center is the Boston live theater district, movie theaters, historic pubs, fine dining and more. Take in a play at the Boston Theatre or experience Boston's luxury resort and casino, Encore Boston Harbor, located just minutes from Downtown Boston and easily accesible by car or public transportation. Or, head to a local bar or club for the perfect end to the perfect day. Local favorites include Bell In Hand Tavern, Bond, Oak Long Bar & Kitchen and The Bleacher Bar, beneath Fenway Park. There are plenty of nightlife options for you to choose from after a long day of shopping at when you visit for a vacation or weekend destination.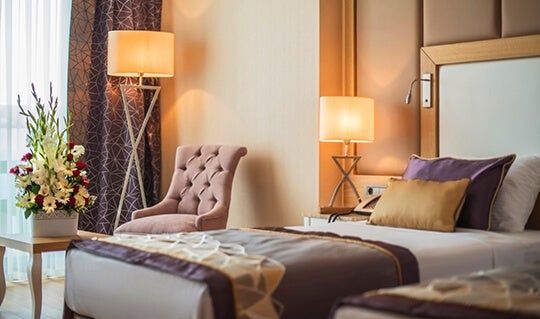 Accommodations
Pedestrian sky bridges conveniently connect The Westin Copley Place, Marriott Boston Copley Place, and the Sheraton Hotel. Also nearby the shopping center is the luxurious and historic Fairmont Copley Plaza. The entire complex is near Boston Logan Airport and the Back Bay subway, as well as train stations that all are just a short walk away from shopping at Copley Place. If you're interested in making this Simon shopping center your next vacation destination, there are a wide variety of accommodation options to choose from for both the business and leisure traveler. There are several more hotels in the area that provide a warm welcome to the area and are sure to fulfill your ultimate shopping experience at this premium shopping destination.
Noteworthy Attractions Near The Center
Group Tour Reservations
Planning for a group of ten or more? Book a group tour and receive special discounts.
BOOK A GROUP TOUR
Directions & Transportation
From the MBTA Green Line:
Exit Copley Green Line Station at the corner of Dartmouth and Boylston Streets.
Walk two blocks south on Dartmouth Street across Copley Square.
Copley Place is on the corner of Dartmouth Street and Stuart St.

From Back Bay Station / MBTA Orange Line and Amtrak:
Exit Back Bay Train Station on the Dartmouth Street side.
Cross the Street and Copley Place is in front of you.

Copley Place is located in Boston's historic Back Bay near Boston Common at 100 Huntington Avenue.

From Logan International Airport:
From the Departure gate, follow the signs to Boston via Sumner Tunnel.
Keep right at the fork to take the entrance ramp onto Expressway 93 North
Follow signs for Sumner Tunnel
Stay in right lane towards the MA-3 N exit for Storrow Drive
Take the Storrow Drive exit on right, follow signs for Storrow Drive West
Use the left lane to take the Beacon Street exit toward Copley Square/Back Bay
Turn right onto Beacon Street
Turn Left onto Exeter Street
Continue straight on Exeter Street for five blocks, Copley Place will be directly ahead
Continue straight across Huntington Avenue into Copley Place Garage

From Western Massachusetts & Points South via Massachusetts Turnpike:
Follow Massachusetts Turnpike (I-90) east to the Copley Square/Prudential Center exit 133.
Keep right at the fork, follow signs for Copley Square and merge onto Stuart St. Stay left and turn left onto Dartmouth, circle left around the Westin Hotel and proceed straight to traffic light. Turn left into Copley Place Garage.

From Points South via I-93:
Follow Route 93 North
Take exit 18, merge onto Frontage Rd toward Mass Ave/Roxbury
Use the left 2 lanes to turn left onto Massachusetts Ave Connector
Turn right onto Massachusetts Avenue
Turn right onto Harrison Avenue
Turn left onto Worcester Square/Street
Turn right onto Columbus Avenue
Turn Left onto West Newton Street
Turn right onto Huntington Avenue
Continue through set of traffic lights, Copley Place will be on your right
Continue into Marriot entrance to enter Copley Place Garage

From Points North via I-95 or I-93:
Follow Route 93 South
Use the right 2 lanes to take exit 26 for MA-3 N toward Storrow Drive
Keep right to continue on MA-28 S, follow signs for Storrow Drive West
Use the left lane to take the Beacon Street exit toward Copley Square/Back Bay
Turn right onto Beacon Street
Turn Left onto Exeter Street
Continue straight on Exeter Street for five blocks, Copley Place will be directly ahead
Continue straight across Huntington Avenue into Copley Place Garage

From the MBTA Green Line:
Exit Copley Green Line Station at the corner of Dartmouth and Boylston Streets.
Walk two blocks south on Dartmouth Street across Copley Square
The Westin Copley hotel will be on your left
Copley Place is on the corner of Dartmouth Street and Stuart Street

From Back Bay Station / MBTA Orange Line and Amtrak:
Exit Back Bay Train Station on the Dartmouth Street side
Cross the Street and Copley Place is in front of you