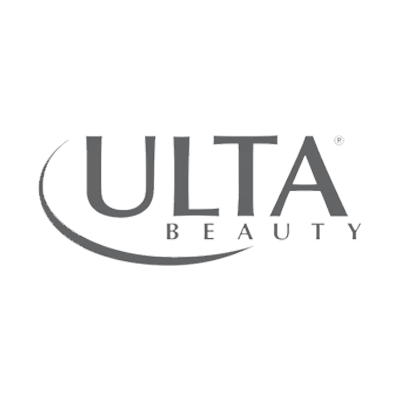 ULTA
CURBSIDE PICKUP AVAILABLE PICK UP IN STORE
ULTA is the largest beauty retailer that provides one-stop shopping for prestige, mass and salon products and salon services in the United States. We focus on providing affordable indulgence to our customers by combining the product breadth, value and convenience of a beauty superstore with the distinctive environment and experience of a specialty retailer.
CURBSIDE PICKUP AVAILABLE
Pick Up Ulta Main Entrance. Curbside In Front of Store.
SPECIAL HOURS
12/06/2021: 10AM - 9PM (Holiday Hours)
12/07/2021: 10AM - 9PM (Holiday Hours)
12/08/2021: 10AM - 9PM (Holiday Hours)
12/09/2021: 10AM - 9PM (Holiday Hours)
12/10/2021: 10AM - 9PM (Holiday Hours)
12/11/2021: 10AM - 9PM (Holiday Hours)
12/12/2021: 11AM - 7PM (Holiday Hours)
12/13/2021: 10AM - 9PM (Holiday Hours)
12/14/2021: 10AM - 9PM (Holiday Hours)
12/15/2021: 10AM - 9PM (Holiday Hours)
12/16/2021: 10AM - 9PM (Holiday Hours)
12/17/2021: 10AM - 9PM (Holiday Hours)
12/18/2021: 10AM - 10PM (Holiday Hours)
12/19/2021: 11AM - 7PM (Holiday Hours)
12/20/2021: 10AM - 9PM (Holiday Hours)
REGULAR STORE HOURS
Monday to Saturday 10AM - 7PM |
Sunday 11AM - 6PM |

BEST ENTRANCE
Quinault Street or Rio Grande entrances
LOCATION IN MALL
Exterior entrance next to DSW and Barnes & Nobles