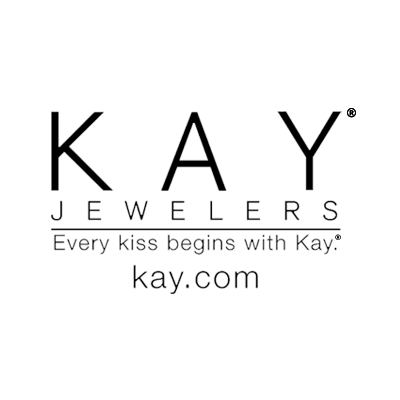 Kay Jewelers
CURBSIDE PICKUP AVAILABLE PICK UP IN STORE
Every diamond is hand-selected to match beautifully and must pass unique, quality standards. Kay imports more diamonds than any other company in the United States offering you the largest and finest diamond selection at the best price for any and every occasion.
CURBSIDE PICKUP AVAILABLE
Outside JCPenney Mall Entrance. By appointment only.
SPECIAL HOURS
11/28/2021: 11AM - 7PM (Holiday Hours)
11/29/2021: 10AM - 9PM (Holiday Hours)
11/30/2021: 10AM - 9PM (Holiday Hours)
12/01/2021: 10AM - 9PM (Holiday Hours)
12/02/2021: 10AM - 9PM (Holiday Hours)
12/03/2021: 10AM - 9PM (Holiday Hours)
12/04/2021: 10AM - 9PM (Holiday Hours)
12/05/2021: 11AM - 7PM (Holiday Hours)
12/06/2021: 10AM - 9PM (Holiday Hours)
12/07/2021: 10AM - 9PM (Holiday Hours)
12/08/2021: 10AM - 9PM (Holiday Hours)
12/09/2021: 10AM - 9PM (Holiday Hours)
12/10/2021: 10AM - 9PM (Holiday Hours)
12/11/2021: 10AM - 9PM (Holiday Hours)
12/12/2021: 11AM - 7PM (Holiday Hours)
REGULAR STORE HOURS
Monday to Wednesday 11AM - 8PM |
Thursday to Saturday 10AM - 9PM |
Sunday 11AM - 7PM |

BEST ENTRANCE
JCP entrances
LOCATION IN MALL
Across from JCP, near the Play Area
PRODUCTS CARRIED AT KAY JEWELERS