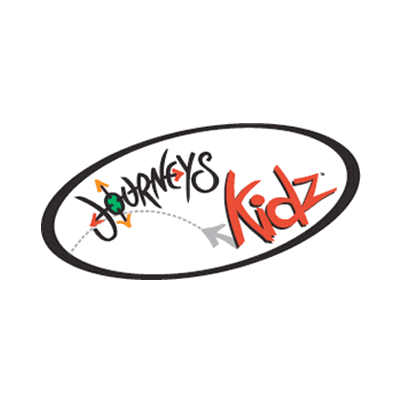 Journeys Kidz
Journeys Kidz is a uniquely branded youth footwear retailer, offering shoes, apparel, backpacks, hats and accessories – all designed specifically for kids ranging from infants to tweens. With similar brand offerings as the successful Journeys footwear retailer, Journeys Kidz carries Vans, Converse, adidas, Nike, Puma, Timberland, Dr. Martens, UGG, and many more.

Journeys Kidz is a fun, energetic in-store experience with welcoming, passionate staff in a family-friendly environment catering to both kids and parents. TVs play carefully curated cartoons and music videos, and are set alongside visual merchandising displays that change monthly to reflect the latest trends and styles for kids.

Military Discount Offered.
SPECIAL HOURS
11/28/2021: 11AM - 6PM (Holiday Shopping)
11/29/2021: 10AM - 9PM (Holiday Shopping)
11/30/2021: 10AM - 9PM (Holiday Shopping)
12/01/2021: 10AM - 9PM (Holiday Shopping)
12/02/2021: 10AM - 9PM (Holiday Shopping)
12/03/2021: 10AM - 9PM (Holiday Shopping)
12/04/2021: 10AM - 9PM (Holiday Shopping)
12/05/2021: 11AM - 6PM (Holiday Shopping)
12/06/2021: 10AM - 9PM (Holiday Shopping)
12/07/2021: 10AM - 9PM (Holiday Shopping)
12/08/2021: 10AM - 9PM (Holiday Shopping)
12/09/2021: 10AM - 9PM (Holiday Shopping)
12/10/2021: 10AM - 9PM (Holiday Shopping)
12/11/2021: 10AM - 9PM (Holiday Shopping)
REGULAR STORE HOURS
Monday to Thursday 11AM - 8PM |
Friday to Saturday 10AM - 9PM |
Sunday 11AM - 6PM |

BEST ENTRANCE
Entry 5, by Dick's Sporting Goods
LOCATION IN MALL
Neighborhood 5, across from OshKosh B'Gosh