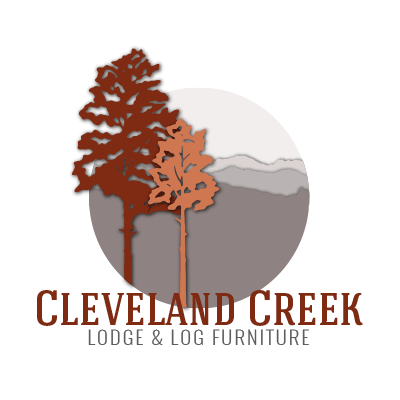 Cleveland Creek Log Furniture
If you appreciate hand crafted, quality and non-manufactured furniture at prices far below other retailers, Cleveland Creek is the place for you. All of the wood for our furniture products are forested locally from renewable resources. Get the cozy outdoorsy look with a large variety of beds, dressers, dining tables and chairs, benches and much more. And wait. . . there's more!! Hand painted tile tables, original oil paintings and prints, bedding, comforter sets, quilts, pillows, rugs, candles, accessories and more. Stop by and visit us today!

Military Discount Offered.
SPECIAL HOURS
12/03/2021: 10AM - 9PM (Holiday Shopping)
12/04/2021: 10AM - 9PM (Holiday Shopping)
12/05/2021: 11AM - 6PM (Holiday Shopping)
12/06/2021: 10AM - 9PM (Holiday Shopping)
12/07/2021: 10AM - 9PM (Holiday Shopping)
12/08/2021: 10AM - 9PM (Holiday Shopping)
12/09/2021: 10AM - 9PM (Holiday Shopping)
12/10/2021: 10AM - 9PM (Holiday Shopping)
12/11/2021: 10AM - 9PM (Holiday Shopping)
12/12/2021: 11AM - 7PM (Holiday Shopping)
12/13/2021: 10AM - 9PM (Holiday Shopping)
12/14/2021: 10AM - 9PM (Holiday Shopping)
12/15/2021: 10AM - 9PM (Holiday Shopping)
12/16/2021: 10AM - 9PM (Holiday Shopping)
REGULAR STORE HOURS
Monday to Saturday 11AM - 6PM |
Sunday 11AM - 5PM |

BEST ENTRANCE
Entry 1
LOCATION IN MALL
Neighborhood 1, next to Forever21