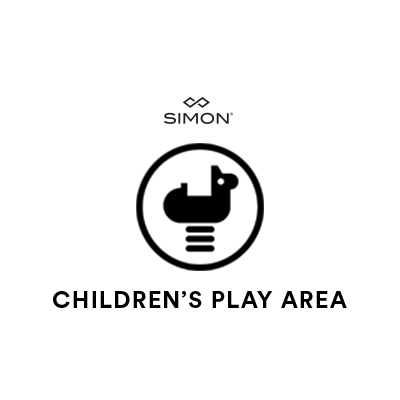 Children's Play Area - Mars Outpost
The all-new, space-themed play area has officially landed at Colorado Mills in collaboration with the Denver Museum of Nature & Science. The "Mars Outpost" play area is be located in Neighborhood 4, near Build-A-Bear Workshop, and combines entertainment and education with the goal of sparking curiosity for science and space exploration among guests. By focusing on imagination and play, "Mars Outpost" is a place for families to learn and create lasting memories together. With planets orbiting overhead, the play area features a Mars-scape, where kids can climb through a rocket-turned-habitat that "landed" on the Red Planet, use a telescope to view the planets above, plan what to pack for life on Mars, explore interactive screens that encourage wonder about our universe and the scientific process, and more.

Stop by Colorado Mills today to explore, play and interact!

Your health and safety is still our priority. This amenity will cleaned throughout the day and will be closed from 9:00AM - 9:30AM, 1:00PM - 1:30PM and 5:00 - 5:30PM to allow our team time to keep the play area safe.
SPECIAL HOURS
12/07/2021: 10AM - 9PM (Holiday Shopping)
12/08/2021: 10AM - 9PM (Holiday Shopping)
12/09/2021: 10AM - 9PM (Holiday Shopping)
12/10/2021: 10AM - 9PM (Holiday Shopping)
12/11/2021: 10AM - 9PM (Holiday Shopping)
12/12/2021: 11AM - 7PM (Holiday Shopping)
12/13/2021: 10AM - 9PM (Holiday Shopping)
12/14/2021: 10AM - 9PM (Holiday Shopping)
12/15/2021: 10AM - 9PM (Holiday Shopping)
12/16/2021: 10AM - 9PM (Holiday Shopping)
12/17/2021: 10AM - 9PM (Holiday Shopping)
12/18/2021: 10AM - 9PM (Holiday Shopping)
12/19/2021: 10AM - 7PM (Holiday Shopping)
12/20/2021: 10AM - 9PM (Holiday Shopping)
12/21/2021: 10AM - 9PM (Holiday Shopping)
REGULAR STORE HOURS
Monday to Thursday 11AM - 8PM |
Friday to Saturday 10AM - 9PM |
Sunday 11AM - 6PM |

BEST ENTRANCE
Entry 5, by Dick's Sporting Goods
LOCATION IN MALL
Neighborhood 4, near Build - A - Bear Workshop