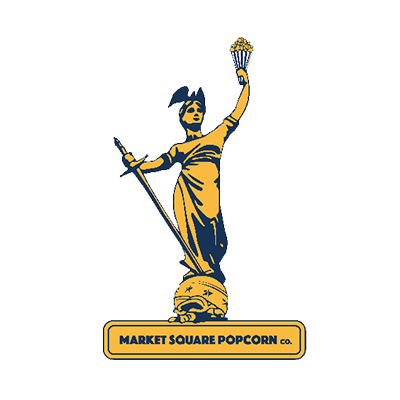 Market Square Popcorn
It takes a mad scientist to create greatness, and greatness is what Founder Jonathan Warren wanted in creating Market Square Popcorn.
Market Square Popcorn Co. founded in the "The Cross Roads of America." Sourced with Indiana's finest wholegrain corn, and founded with the love of Indiana sports and America's favorite snacking tradition – POPCORN! Market Square takes it to another level by creating and introducing unique flavored popcorn's like The Market Square Mix, Butter Crunch Caramel, and White Chocolate Cherry.
This store is expected to open as of 7/30/2019