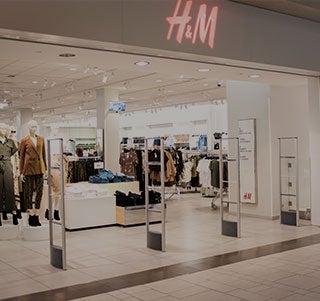 ABOUT CIELO VISTA MALL
8401 Gateway Blvd W, El Paso, TX 79925
Center Information
Cielo Vista Mall® is El Paso's main shopping destination and is situated on the East Side of El Paso.  It serves the nearby communities of Socorro, Fabens, Ft. Bliss and the International City of Juarez, Mexico. 

It is a wonderful climate controlled indoor shopping mall and home to over 140 specialty stores such as Dillard's, Apple Store, Michael Kors, Sephora, Forever 21 and H&M.  Cielo Vista Mall® is also home to other specialty shops ranging from jewelry, men/women/children apparel to shoes and accessories.  The mall features several sit down restaurants such as Olive Garden and Hooter's plus several eateries including Chick Fil A.  You can also catch the latest movie releases at the multi screen Cinemark Theater complex located in the west outer parking lot. The mall is easily accessible off Interstate 10 & Hawkins Blvd. (Exit 26). From the entire team at Cielo Vista Mall®, "Bienvenidos" and hope to see you soon!
FEATURED STORES
Directions & Transportation
El Paso also offers the Sun Metro Bus System. For a small fee, you can make your way around El Paso and visit all the wonderful sites and attractions that El Paso has to offer.




Cielo Vista Mall is located at the intersection of Interstate 10 and Hawkins Boulevard.

Cielo Vista Mall is approximately three miles from the El Paso International Airport.

From El Paso International Airport: take Airway Blvd. heading south to Gateway Blvd. East, take a left onto the Gateway Blvd. East, and exit Hawkins Blvd (exit 26).

There are various types of transportation you can take to make your way to and from Cielo Vista Mall. Taxi companies available to our customers are Border Cab Taxi, Checker Taxi Cab and Yellow Cab.