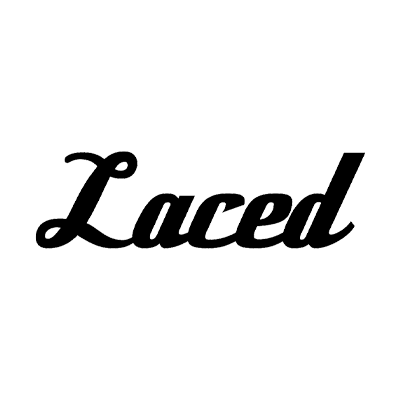 Laced
Laced Lifestyle
L A C E D | Living And Creating Experiences Daily

The LACED brand was established in 2006 as Boston's first High-End sneaker boutique. In July 2010, Joamil Rodriguez acquired the LACED BOSTON brand and store-front, ideally located in the heart of Boston's historic South End.

LACED is a Family
Family owned and operated, LACED has a welcoming and relaxed atmosphere offering a vast selection of brands and styles. Focused on fostering lifestyle through national and underground artist in-stores, local community events, open mic ciphers, and much more – LACED influence is undeniable.

LACED is a Lifestyle
Original, Independent and Community Oriented with influences from Art, Fashion, Music, and Sport – LACED is a reflection of true street culture. A skate shop and sneaker boutique, LACED not only carries exclusive streetwear and lifestyle brands and products but offers an independent brand section reflecting emerging trends and local designers.
SPECIAL HOURS
11/30/2021: 10AM - 9PM (Holiday Shopping)
12/01–12/04/2021: 10AM - 9PM (Holiday Shopping)
12/05/2021: 11AM - 7PM (Holiday Shopping)
12/06–12/11/2021: 10AM - 9PM (Holiday Shopping)
12/12/2021: 11AM - 7PM (Holiday Shopping)
12/13/2021: 10AM - 9PM (Holiday Shopping)
12/14/2021: 10AM - 9PM (Holiday Shopping)
REGULAR STORE HOURS
Monday to Wednesday 11AM - 8PM |
Thursday to Saturday 10AM - 9PM |
Sunday 11AM - 6PM |

BEST ENTRANCE
Mall Entrance by Primark
LOCATION IN MALL
Upper Level Primark wing