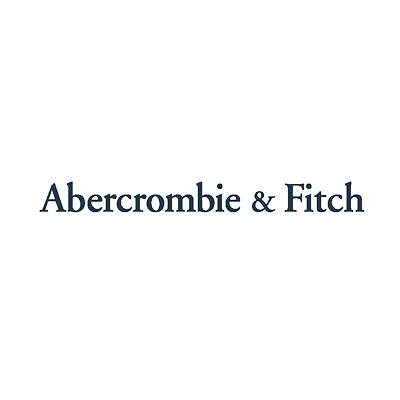 Abercrombie & Fitch
CURBSIDE PICKUP AVAILABLE PICK UP IN STORE
Abercrombie & Fitch believes every day should feel as exceptional as the start of the long weekend. Since 1892, the brand has been a specialty retailer of quality apparel, outerwear and fragrance - designed to inspire our global customers to feel confident, be comfortable and face their Fierce.
CURBSIDE PICKUP AVAILABLE
Pick up in spaces near The Friendly Toast.
SPECIAL HOURS
12/08/2021: 10AM - 9PM (Holiday Shopping)
12/09/2021: 10AM - 9PM (Holiday Shopping)
12/10/2021: 10AM - 9PM (Holiday Shopping)
12/11/2021: 10AM - 9PM (Holiday Shopping)
12/12/2021: 11AM - 7PM (Holiday Shopping)
12/13/2021: 10AM - 9PM (Holiday Shopping)
12/14/2021: 10AM - 9PM (Holiday Shopping)
12/15/2021: 10AM - 9PM (Holiday Shopping)
12/16/2021: 10AM - 9PM (Holiday Shopping)
12/17/2021: 10AM - 9PM (Holiday Shopping)
12/18/2021: 9AM - 10PM (Holiday Shopping)
12/19/2021: 10AM - 8PM (Holiday Shopping)
12/20/2021: 9AM - 10PM (Holiday Shopping)
12/21/2021: 9AM - 10PM (Holiday Shopping)
12/22/2021: 9AM - 10PM (Holiday Shopping)
REGULAR STORE HOURS
Monday to Wednesday 11AM - 8PM |
Thursday to Saturday 10AM - 9PM |
Sunday 11AM - 6PM |

BEST ENTRANCE
Nordstrom
LOCATION IN MALL
Upper Level Nordstrom wing
BRANDS AT ABERCROMBIE & FITCH
PRODUCTS CARRIED AT ABERCROMBIE & FITCH