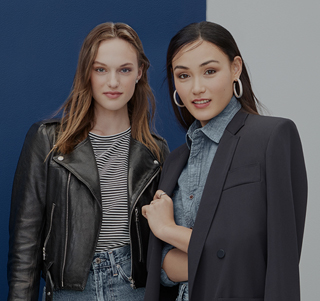 ABOUT BATTLEFIELD MALL
2825 S Glenstone Ave, Springfield, MO 65804
Center Information
More than 12 million visitors each year seek the dynamic & fine shopping environment uniquely offered by Southwest Missouri's largest shopping center.
Spanning over 1.2 million square feet of space and housing over 150 fine stores and restaurants, Battlefield Mall is Southwest Missouri's most popular retail destination meeting every style and taste. A plethora of amenities including a state of the art children's play area and 2 beauty salons continually serve a wide range of shopper delights.
Battlefield Mall stands as one of the premier examples of a dynamic, mixed-use, urban environment with over 5,000 parking spaces to accommodate our shoppers and is conveniently nestled between two of the city's most exclusive crossroads - Glenstone Avenue and Battlefield Road.
For shopping, opportunities are endless at our anchor stores: Macy's, two Dillard's and a JCPenney in addition to high-fashion favorites, such as: Altar'd State, Coach and White House Black Market. Younger shoppers adore fashion-forward collections found at Forever 21 and Tilly's, and the casual must-haves from Old Navy, Hollister and Banana Republic. Battlefield Mall shoppers are assured all the latest trends for home and lifestyle from Simply Mac, Sephora, and Bath and Body Works – just a few of the fine retailers that range from Aeropostale to Zales.
In addition to the abundant array of shopping choices, Battlefield Mall also has more than 15 dining options ranging from fine dining at Nakato Japanese Steakhouse to casual favorites such as Pizza Ranch, Moe's Southwestern Grill, Five Guys Burgers & Fries and Chick-fil-A. For more information please call 417.883.4111
FEATURED STORES
Directions & Transportation