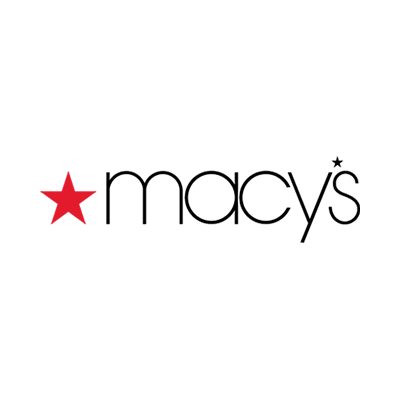 Macy*s
CURBSIDE PICKUP AVAILABLE PICK UP IN STORE
Macy's is America's Department Store. For more than 160 years, they have served generations at every stage of their lives. Macy's customers come for fashion, value and high-quality products. Macy's has an assortment of merchandise that includes home furnishings, luggage, men's and women's fashions, junior and children's fashions, shoes, cosmetics, fashion accessories and fine jewelry.
CURBSIDE PICKUP AVAILABLE
Macy's Curbside Pickup instructions will be emailed to you. When you arrive, give them a call, and your order will be brought out to your vehicle.
SPECIAL HOURS
12/02/2021: 10AM - 9PM (Holiday Hours)
12/03/2021: 10AM - 9PM (Holiday Hours)
12/04/2021: 10AM - 9PM (Holiday Hours)
12/05/2021: 11AM - 6PM (Holiday Hours)
12/06/2021: 10AM - 9PM (Holiday Hours)
12/07/2021: 10AM - 9PM (Holiday Hours)
12/08/2021: 10AM - 9PM (Holiday Hours)
12/09/2021: 10AM - 9PM (Holiday Hours)
12/10/2021: 10AM - 9PM (Holiday Hours)
12/11/2021: 10AM - 9PM (Holiday Hours)
12/12/2021: 11AM - 6PM (Holiday Hours)
12/13/2021: 10AM - 9PM (Holiday Hours)
12/14/2021: 10AM - 9PM (Holiday Hours)
12/15/2021: 10AM - 9PM (Holiday Hours)
REGULAR STORE HOURS
Monday to Wednesday 11AM - 8PM |
Thursday to Saturday 10AM - 9PM |
Sunday 11AM - 6PM |

BEST ENTRANCE
Macy's Entrance
LOCATION IN MALL
Center Mall
PRODUCTS CARRIED AT MACY*S