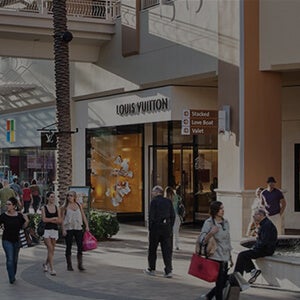 Legal Information & Notices
WEB ACCESSIBILITY
STATEMENT
Last Updated: May 20, 2021
Simon Property Group, L.P. and its affiliates (herein referred to as "Simon", "Us" or "We") are committed to facilitating the accessibility of its website to all visitors, including individuals who are visually impaired or have other disabilities. To meet this ongoing commitment, we work continuously to maintain and enhance the accessibility and usability of our website, and promptly address issues that might arise or be encountered. Web Content Accessibility Guidelines, or WCAG v2.1, provide some guidelines on how to make web content more accessible for people with disabilities, and we endeavor to follow these guidelines for website content we publish to our sites.
Simon's websites may contain links to other websites owned, operated and/or hosted by third parties. Simon does not own, operate or control such third-party websites and is not responsible for, and cannot guarantee, the accessibility of such third-party websites. However, wherever possible, we strongly encourage vendors of third-party digital content to provide content that is accessible and user-friendly.
We also suggest that you check your computer or browser settings to make sure they are updated.
If you are having trouble or need any assistance accessing any content or functionality on this website, please contact us at (317) 636-1600 or feel free to stop by any of our shopping center locations. We take your feedback seriously and will consider it as we evaluate ways to improve and maintain the accessibility and usability of our websites.
If you have any comments and or suggestions relating to improving the accessibility of our site, please don't hesitate to contact us. Please let us know how to contact you by providing contact information such as an email address or phone number where you can be reached, and please let us know the web address or URL you were trying to access and either the specific issues you encountered or a description of the specific feature you believe is not fully accessible. We will respond to your inquiry as quickly as possible.
Please also see our Terms of Use and Privacy Policy.