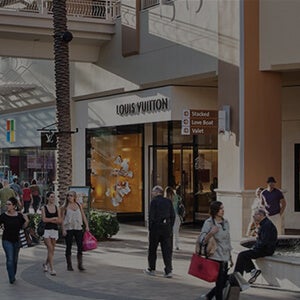 Legal Information & Notices
SOCIAL MEDIA
GUIDELINES
Last Updated: August 2, 2013
Thank you for being a loyal shopper of Simon. We encourage our fans, followers and community members to openly share their thoughts and opinions about our malls, but we expect this will be done in a fun and respectful manner. We love that we have open forums where we can discuss and share information about fashion, shopping, mall events and other local and community-related topics. Since we want to be sure that everyone is comfortable interacting with us on a variety of social media channels, we've created some basic guidelines for our community members:
Be Respectful:

Don't publish any statements or images that could be offensive or insulting to others. We reserve the right to moderate or delete posts that contain profanity, obscenity or vulgarity, defamation to a person or people. This also includes posts that include name-calling & that could be considered a personal attack or that credibly threaten others. Also it may seem obvious, but we do not permit individuals or groups to attack others based on their race, ethnicity, national origin, religion, sex, gender, sexual orientation, disability or medical condition.

Do No Harm:

Safety is Simon's top priority, and as such we reserve the rights to remove posts or comments and may escalate to the applicable, local, state or federal law enforcement when a real risk of physical harm, or a direct threat to public safety exists. We also prohibit promoting, planning or celebrating any of your actions if they have, or could, result in monetary harm to others, including flash mobs, theft and vandalism.

Protect Yourself & Others:

Don't publish any of your personal information on our social media platforms, especially your email address, phone number, mailing address or other personal identifiable information (PII). We also ask that you refrain from publishing the personal or private information of others without their consent.

Tell The Truth:

Don't publish any false or misleading information about our malls. This also includes claiming to be someone else that yourself or creating a false persona for an organization. We encourage you to ask questions about news and events occurring at the mall. We will work to respond, where appropriate, and provide the most accurate information, as promptly as possible.

Don't Advertise:

Don't publish any messages that serve as advertisements or self-promotion. This means respecting one another and not contacting others for commercial purposes without their consent. Any, images, or messages published to our social media that promote yourself or a business will be removed.

Keep It Original:

Publishing any content that is not your original content, such as branded logos, graphics, trademarks or slogans are subject to removal. We ask that you respect copyrights, trademarks, and other legal rights of content creators. However if you want to share content with us that is not yours, make sure to link to it directly & credit the source / content creator accordingly.
Please note that we do not endorse, nor are we responsible for the accuracy of the information, opinions, claims or advice shared by other social media users.
If you have a question, comment, compliment or complaint about your in mall experiences please contact us using any of our social media platforms. If you do have a customer service concern, we also ask that you contact our customer service department at customercare@simon.com so that we can promptly get your issue resolved.
Finally, keep in mind that when you post content on our social platforms, you give Simon Property Group, L.P. and/or its affiliates a license to use, copy, modify, delete, adapt, publish, translate, sell or distribute, without further approval by you or compensation that piece of content.